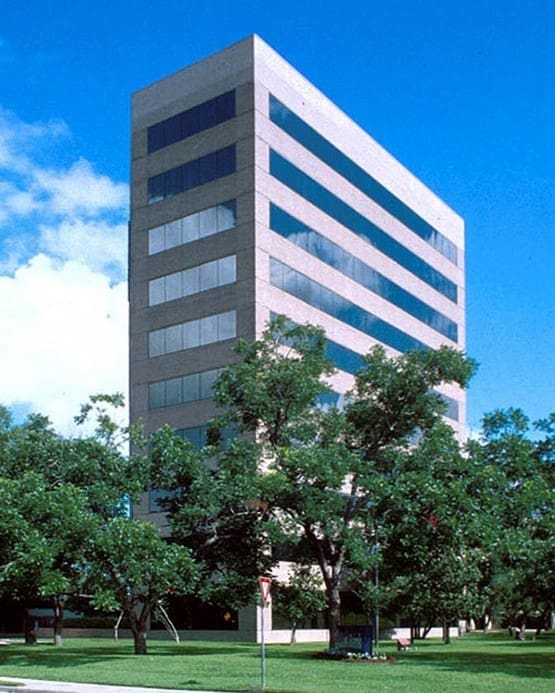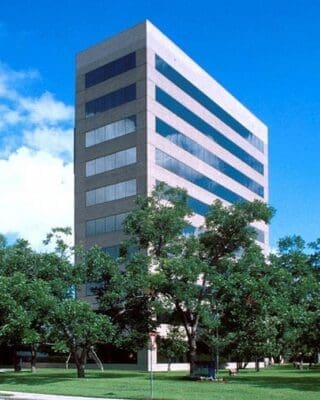 Charter Capital is an invoice factoring company that has aided the growth of many companies from various industries throughout Texas, Georgia, and other parts of the United States by providing affordable and efficient invoice factoring services. Our experienced staff is dedicated to helping companies of all sizes with their financing and cash flow management needs.
Although our company works with businesses of all sizes across a wide range of industries, our various satellite offices excel at providing personalized financial solutions to local companies across the country. Our primary office serves the following locations in Texas and Georgia:
Our office in Houston, TX, serves a city that is one of the most attractive in the country for new businesses across a broad range of industries. Among the firms that take advantage of Charter Capital's services in the city are startups, energy companies, transportation companies, healthcare companies, and more. Houston is recognized as the country's leading city for job creation, in line with its growing and diverse economy.
Fast-paced and dynamic, San Antonio, TX, is filled with thriving firms that often seek out our factoring services to free up cash for capital investments. Among our San Antonio clients are companies in the transportation and freighting industry, recruiting and staffing companies, oil and gas companies, manufacturers, security providers, and leaders in the service and consulting industries.
Any company that needs invoice factoring in Dallas, TX, has the ideal partner in Charter Capital. We have served this city for many years now, serving hundreds of companies in its broad and thriving economy. Taking full advantage of our simple, flexible lending alternative, businesses have called on us for much-needed cash injections to facilitate further growth. Selling us their invoices receivable for fast, convenient cash advances has enabled them to fund ongoing projects and expand their operations and revenues.
Charter Capital has played a role in growing the small business sector in Austin, TX, and has helped it become ever more attractive to workers, entrepreneurs, and professionals from around the country who are drawn to its low cost of living and bustling business sector. This includes tech companies, biotechnology, space technology, digital media houses, and much more.
We provide various invoice factoring and accounts receivable financing to all kinds of businesses in Georgia's vibrant, diverse capital. In Atlanta, GA, we are one of the most trusted invoice factoring providers, having worked with manufacturers, security services, staffing companies, consulting firms, and transportation companies throughout the city and its surrounding areas.
As the economic hub of Southern California, San Diego is host to a diverse population, strong economy, and thriving businesses. From small businesses to fully established companies, Charter Capital has provided invoice factoring services to various industries in San Diego, CA, including staffing firms, security firms, manufacturing businesses, and more. Every business has the potential to succeed; they shouldn't let cash flow problems hold them back.
Los Angeles is much more than the film and television hub of America. As the largest city in California, LA has endless business potential. In addition to offering easy access to the global market, this city also has plenty of specialized talent and great weather. As a leader in the Los Angeles invoice factoring industry, Charter Capital is committed to helping small businesses reach their full potential.
With the nation's fourth-lowest cost of doing business, Arkansas is known for being financially sound and exceeding business expectations. When it comes to invoice factoring services in Arkansas, Charter Capital provides an efficient and affordable service with easy, fast approvals so business owners can get back to doing what they do best; running their companies. We diligently serve businesses in industries such as Oil and Gas, Transportation, Manufacturing, Small Businesses, and Consulting (to name a few). Accounts receivable factoring is a convenient cash flow solution, perfect to benefit the businesses of such a vibrant city.
Although California may not offer the gold rush opportunities it once did, it still provides an abundance of opportunities for business success today. Due to its continuous growth, the state boasts a thriving local economy that continues to attract entrepreneurs and small business owners. However, endless opportunities also mean endless competition. So don't let a shortage of working capital take your business out of the game. Charter Capital's invoice factoring services can boost your cash flow quickly and affordably, without all the barriers that come with traditional loans.
From the sun-kissed skies and sandy beaches to the welcoming and diverse population, it is a joy to provide invoice factoring services in Florida. Charter Capital has helped several businesses turn their unpaid invoices into cash with our accounts receivable factoring services. Finding a trusted factoring partner in the Sunshine State has never been easier.
The state of Washington has a lot to offer, from stunning natural scenery to vibrant cities and unique local culture. Charter Capital is committed to supporting businesses throughout the state by helping them grow and reach their full potential. Our invoice factoring services come with fast approval processes, low factoring fees, and over 20 years of industry expertise, ensuring that businesses can rely on us as a trusted and flexible partner for their financial needs.
Many B2B businesses use invoice factoring services to increase their cash flow. With a low cost of doing business, a talented labor supply, and a thriving startup culture, Utah businesses shouldn't need to worry about having the necessary capital to cover their operating expenses. Factoring invoices is an affordable way to accelerate cash flow and maintain credit control in your business.
As one of the trusted invoice factoring companies, Charter Capital distinguishes itself among other Chicago factoring companies. We are proud to serve the Chicago area, the hub of culture, commerce, education, and technology. Utah businesses can save valuable time and money with a convenient alternative to traditional financing. Invoice factoring services are the perfect funding solution for small businesses in Utah.
One of the most geographically diverse states in America, Oregon boasts volcanic landscapes, evergreen forests, abundant water, and high deserts, among other natural marvels. Charter Capital helps Oregon companies succeed and grow with invoice factoring services: a convenient alternative to traditional loans. Accounts receivable factoring gives speedy cash flow so that Oregon businesses can grow and flourish alongside the natural wonders of their state.
Phoenix, AZ, offers many opportunities for small businesses to grow and thrive. Don't turn to a bank to fund your small business. Instead, factor your invoices. You can use a Phoenix factoring company to get the money you need to pay your bills on time and grow your business. As a trusted receivables factoring company, Charter Capital has extensive experience in many of Phoenix's diverse array of industries.
Nationwide Factoring Services
We provide invoice factoring and accounts receivable factoring nationwide, including the following states: Alabama, Alaska, Arizona, Arkansas, California, Colorado, Connecticut, Delaware, Florida, Georgia, Hawaii, Idaho State, Illinois, Indiana, Iowa, Kansas, Kentucky, Louisiana, Maine, Maryland, Massachusetts, Michigan, Minnesota, Mississippi, Missouri, Montana, Nebraska, Nevada, New Hampshire, New Jersey, New Mexico, New York, North Carolina, North Dakota, Ohio, Oklahoma, Oregon, Pennsylvania, Rhode Island, South Carolina, South Dakota, Tennessee, Texas, Utah, Vermont, Virginia, Washington, West Virginia, Wisconsin, and Wyoming.
Industries
Charter Capital services many industries. Here are just a few of the industries we are currently financing:
Trucking and Freight
It has never been easier for trucking companies and freight brokers to get cash with Freight Factoring from Charter Capital. We purchase your Freight Invoices and fund you within 24 hours, so you don't have to wait to get paid.
Staffing Firms
We can help you grow your staffing company with unlimited payroll funding, whether you're a start-up or a multi-million dollar temp-staffing agency. Our clients provide staffing for various industries, including Professional, Office Services, Medical, and Manufacturing.
Security Firms
Demand for security services in the USA is on the rise. Be financially prepared to gain your share with a FactorLine facility only from Charter Capital.
Manufacturing
If your business is a manufacturing plant, distributor, packaging company, or any business that invoices to creditworthy customers, then we can accommodate your funding needs. A FactorLine from Charter Capital can help both new manufacturing companies and those that have been around for years gain access to the working capital they need to operate successfully.
Service Firms
Service providers such as consulting firms, technology staffing firms, and outsourcing companies are great candidates for our FactorLine accounts receivable factoring service, enabling you to increase your cash flow without the need for bank loans.
We are always open to new opportunities and will consider becoming Factoring Service Providers in any industry.