By selling your accounts receivable (invoices) to an Invoice Factoring Company, you can benefit from one of the most effective alternative financing sources. Charter Capital, an Invoice Factoring Company in Utah provides cash flow solutions for numerous companies across various industries by providing cost-effective and efficient invoice factoring services.
How Invoice Factoring Services Can Help Your Business in Utah.
Also known as accounts receivables factoring Sometimes, you can even get invoice financing invoice factoring When a factoring company collects the payment from your customer, you will receive the balance of the invoice amount less a small factor fee. There are no hidden charges. There are no hidden fees, and there is no need to wait for invoices.
Invoice factoring can make your business more profitable because: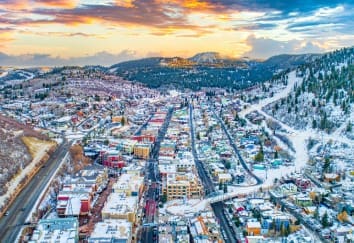 It Accelerates Your Cash Flow.
It is Affordable.
You Can Spend the Money Wherever You See Fit.
You're Freed from Chasing Unpaid Invoices.
You Reduce the Risk of Bad Debts.
You're Not Taking on Debt.
You Maintain Credit Control.
Your Factoring Cash Can Fund Business Growth.
Factoring is a flexible, fast, and reliable way to obtain business financing. It also helps your business maintain a steady cash flow. You can get cash in as little as 24hrs.
Factoring Loans Can Increase Utah Businesses' Cash Flow.
A business's lifeblood is cash. It needs to generate enough money from its activities to pay its expenses and leave enough to repay investors and grow. Healthy cash flow is a good indicator of a business's true potential. Invoice factoring can be a convenient solution for you if you need capital for your business.
Utah Industries Served.
Invoice factoring companies are used by many B2B businesses to increase cash flow. The following industries are among the most profitable in Utah:
Utah Music and Live Entertainment.
Utah is the perfect place to enjoy outdoor concerts while you bask in the fresh air and spectacular views of the Wasatch Mountains. Indoors, you can enjoy the magnificent performance halls that have each been constructed with unique features that include magnificent attention to detail. Such wonders include the Delta Performance Hall's star-lined roof, canyon-inspired colors, and Eccles Theater's striations. Abravanel Hall boasts impeccable sound quality and beautiful Bohemian crystal chandeliers with intricately strung gold-leaf accents. Utah will win the hearts of music lovers everywhere.
Many venues can host megastars and intimate venues that serve as launch grounds for new artists. Utah's music scene has something for everyone. Some of these venues include:
Abravanel Hall,
The Complex,
Gallivan Centre,
Vivint Arena,
Eccles Theatre,
The Urban Lounge, and
The Depot.
Climate of Utah.
Four distinct seasons in Utah produce different weather patterns. The most pleasant weather is usually found between mid-April and mid-June and mid-August to mid-October. 
Utah has a desert, semi-arid climate. It is the state with the lowest relative humidity percentages and is the driest state in the country. In December, the average relative humidity is 74.3%, while the average humidity in July is 35.9%. It feels more pleasant to eat at ninety degrees Fahrenheit (32 C) in Utah than in Florida, where the relative humidity makes it feel hotter.
The lack of humidity or moisture gives Utah a few notable environmental differences from more coastal areas. The lack of moisture in the air means that not only are winters in Utah less cold (a dry cold), the sky in the state is a much deeper shade of blue.
Utah's mountains are subject to heavy, frequent snowfall. Utah is home to 15 ski areas. Depending on the early season snowfall, resorts open between November and April. Cottonwood Canyons get an average of 551 inches (1 397 cm) of snowfall annually. Utah's snow is powdery because it has a snow density of 8.5 percent. Each season has more than a dozen snow days. Powder days are when more than 12 inches (30cm) of snow falls in 24 hours. Find out more about The Greatest snow on Earth.