When it comes to freight factoring,
one star stands behind you.
Fast approval process
Flexible freight factoring terms
Same-day funding
Competitive rates
---
Freight factoring gives you fast, steady access to working capital for: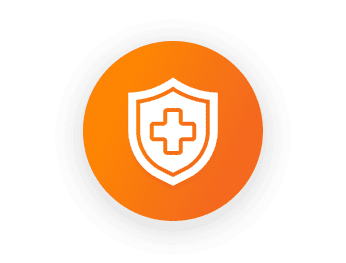 INSURANCE
Protect your business.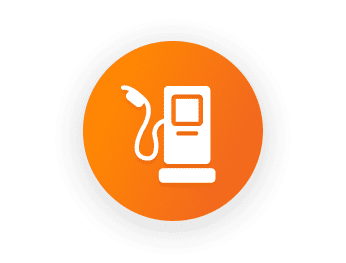 FUEL
The lifeblood of your business.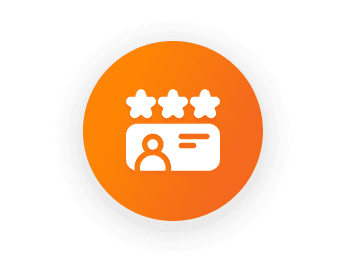 PAYROLL
Meet payroll obligations and add new drivers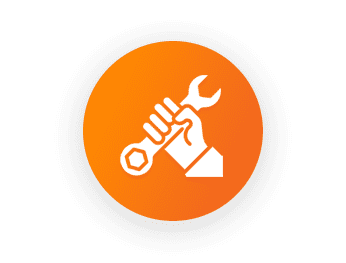 MAINTENANCE
Routine or unexpected repairs.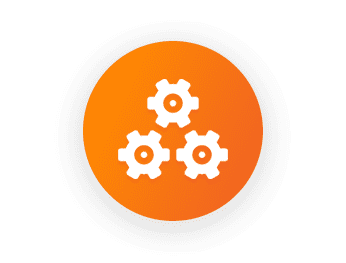 OPERATIONS
Expand freight operations.
Freight Factoring For Trucking Companies and Freight Brokers
WE MAKE FREIGHT BILL FACTORING SIMPLE.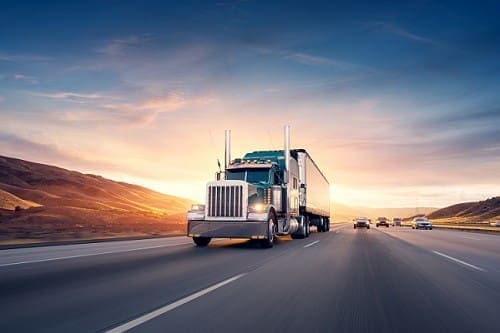 A steady stream of income and a positive cash flow are the fuel that keeps your business running. With a freight factoring line from Charter Capital, you have an on-hand solution to obtaining the funds you need to operate and grow your trucking business.
These days, borrowing from an online lender or commercial bank can come with numerous pitfalls. Charter Capital offers an affordable working capital solution that doesn't require you to take on additional debt. Our invoice factoring services are fast and keep your business rolling with a flexible funding process that eliminates any roadblocks.
Freight invoice factoring is the selling of business invoices or accounts receivables to a factoring company for trucking like Charter Capital. This is an effective alternative to waiting for customers to pay their invoices or applying for a bank loan.
How Does Truck Factoring Work?
You continue to bill your customers as you always have.
You submit the invoices that you want to factor to Charter Capital along with our simple factor form.
We wire your funds directly into your bank account, typically on the same day you invoice.
We wait for your customer to pay us directly. When we receive payment, we notify you on the same day.
You continue to grow your business, free from cash flow worries.
At Charter Capital, each client is assigned one dedicated account manager, making coordination easy. We also provide back-office support for credit and collections and mailing out invoices.
Benefits of Using a Truck Factoring Company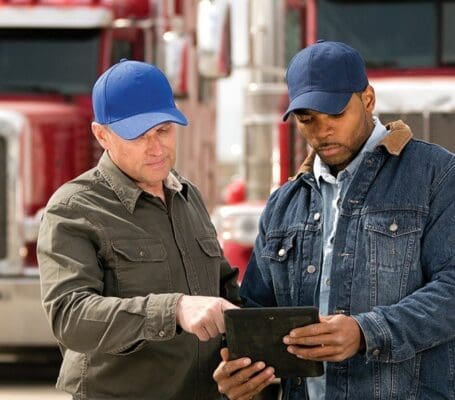 Fast access to working capital at low rates for local and regional carriers, long haul carriers, and freight brokers.
Minimal paperwork, easy application.
You factor only the invoices you choose.
Highest advance rates in the industry.
No term contracts.
Low rates, no hidden fees.
Free credit checks.
Fuel cards available.
Does not increase your business debt.
Extend generous payment terms without having to borrow money.
Reduce bank NSF charges.
Negotiate supplier discounts.
Types of Freight Companies Using Our Freight Factoring Services
Charter Capital provides freight factoring services for owner-operators in the trucking industry nationwide. This will give you an easily accessible source of funds. Working capital is available without the need for additional debt.
Types of freight companies we serve:
– Owner-Operators
– Small and Mid-Size Trucking Fleets
– Freight Brokers
– Auto Haulers
– Dump Truck Services
– Oilfield Transportation Services
– Hot Shot Trucking
– OTR & Motor Carriers
More benefits of freight factoring for trucking companies & owner-operators:
Speedy service and funding within 24 hours once your account is set up.
Immediate cash flow to help operate your business.
Flexibility to structure customized financing.
Flexibility to factor only the invoices you choose.
Minimal paperwork and a user-friendly application.
No hidden fees, no application fee.
No long-term contracts.
Free credit checks.
Fuel cards available.
Highest advance rates in the industry.
Comprehensive reporting.
The extra mile, defined.
As a small- to medium-sized carrier, you need to have steady cash flow in order to pay for essential expenses like fuel, repairs, payroll, and maintenance that is necessary to keep your business rolling. Many trucking companies use freight factoring to gain quick access to working capital.
At Charter Capital, fast cash at competitive rates is just the beginning. You also get:
– Customized financing that fits your needs.
– Transportation specialists who understand your unique business problems and goals.
– A true partner to help you overcome financing hurdles and do the extra work to make factoring work for you.
– Dedicated account managers who care about your business.
– Fast response with no layers of approvals.
We've earned a reputation for assisting trucking businesses over the past 30 years. Long-term customer relationships and client referrals illustrate the positive results of your personal, one-on-one service.
How Does Freight Factoring Work? Easy!
Our funding method acts as an alternative source of business financing and eliminates many of the criteria required for traditional bank loans. Your ability to get funding is based on the creditworthiness of your customers, not your balance sheet. The amount of funding you have access to increases in proportion to your invoicing.
Grow Your Trucking Company with Freight Factoring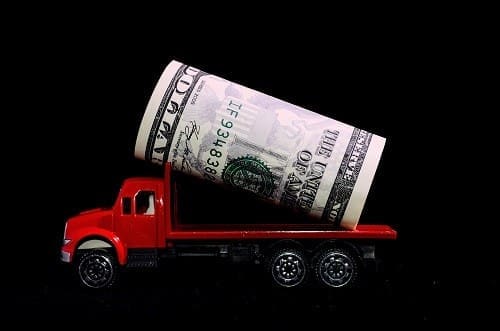 The key to growing a freight company, or any business for that matter, is working smarter—not harder! Of course, that's easier said than done. Here are a few ways lean and mean freight companies can make cash owed to them work smarter.
Make Your Money Work
Maintaining positive cash flow is perhaps the most challenging part of managing a fleet with fewer than 100 trucks. A single truck can cause a company to be in financial trouble until it is repaired. This means that there is one less account receivable while an account payable–mechanics' services–is outbound.
One way to maintain cash flow without hitting the brakes is by using a freight factoring company. A factoring service funds slow-paying freight bills so that fleet operators can keep their feet on the gas pedal. By receiving payments early, operators have money to pay drivers, maintain vehicles, and even expand.
Invoice factoring allows business owners to grow their business without the stress of maintaining cash flow. Fleet operators can't take their time delivering their goods, so they shouldn't have to wait for payments once the service is provided.
Here's how it works: When a driver delivers freight to a customer, you send the bill to the customer and submit a copy to a factoring company like Charter Capital. The factoring company pays you, and you use the funds to grease the wheels of your successful business. Once the freight customer pays the factoring company, the transaction is finished.
Free Fuel Advance for Your Business
Turn your freight bills into SAME-DAY cash!
Low Rates
No Term Contracts
No Hidden Fees
Free Credit Checks
Dedicated Account Rep
Fuel Cards Available
Free Load Board Access
And MORE!
So Why Choose Freight Bill Factoring Over a Traditional Bank Loan?
For starters, getting approved to use invoice factoring is a lot easier than getting approved for a bank loan. For a small or new company that hasn't had the opportunity to establish credit, a factoring service can fill the void with limited fees and quick access to cash flow. Invoice factoring approval is based on the credit of a business's customers—not on the credit of the fleet operator or manager.
Freight factoring avoids debt. Freight factoring companies make a small portion of the amount that you charge your customers. You don't have to pay interest or carry any debt. Factoring allows you to get paid immediately after providing a service. Instead of waiting for 90 days, the customer will pay.
Using freight factoring for trucking companies is also a quicker process than getting a bank loan. Some freight factoring companies can issue a direct deposit or wire money on the same day. Banks can take weeks or even months to approve a business loan.
Don't let a 90-day wait for customers to pay their bills stunt your business's ability to grow. Contact us for your freight factoring needs.