Factoring companies like Charter Capital are specialized financial services organizations that provide an alternative source of working capital financing to businesses. Factoring companies buy a business's accounts receivables and collect the invoice payments on their behalf. Usually, the factoring company pays a percentage of the total invoice value upfront and reimburses the remaining balance once all the invoices have been paid. Because invoice factoring has a much easier approval process than a traditional loan and does accrue any debt for the business, it can be a valuable funding mechanism for small businesses needing a steady cash flow.
A Factoring Loan Can Boost Your Business' Cash Flow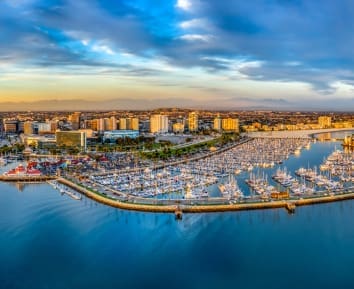 With the constant changes in global economic trends, companies need to stay updated on current markets and funding opportunities in order to say competitive. Exploring outside funding options that can help you grow your business and manage your cash flow is a key element in your business's financial health, especially if slow-paying customers and a lack of cash flow are common challenges in your company.
Capital shortages should not stop you from starting your dream business. Small businesses often fail because they lack capital. Factoring invoices is a great way for small businesses to access needed capital, especially if they are just starting out or have a poor credit history and struggle to qualify for traditional loans.
Factoring Service For Small Businesses In California
To get started, a company needs funding. Your business will grow and move in the right direction with funding. It can be challenging to start a business and keep it going in the right direction. Invoice factoring can be an excellent solution for small businesses. It's quick and easy:
You invoice customers in the same way you would normally.
Send unpaid invoices directly to an accounts receivable factoring company.
Get your money advanced – usually on the same day.
Charter Capital is a leader in California's receivables and factoring sector, having worked with many businesses across many industries.
California Music and Live Entertainment.
California has a vibrant and lively nightlife with live shows and entertainment and some of the most historic music venues. Exploring California's musical history with these landmark venues is an exciting journey. They all had a significant impact on the evolution of pop and rock music in the second half-century. These venues are more than just quality sound and marquee names. They have something that has made them a long-lasting fixture in the music industry.
Some of the most famous historic venues are:
The Fillmore. Built in 1912, it initially housed the Majestic Theatre and Academy of Dancing. In 1936, it was renamed from the Majestic Hall to the Ambassador Dance Hall. It was known as the Ambassador Roller Skating Rink from 1939 to 1952. Charles Sullivan, an African-American businessman and entrepreneur who was one of the most successful in San Francisco, began booking bands. In 1954, the venue was renamed The Fillmore Auditorium.
Great American Music Hall. The Great American Music Hall is a concert venue in San Francisco. It is located at O'Farrell Street, Tenderloin, and the Mitchell Brothers O'Farrell Theatre. It is well-known for its columns, frescoes, and decorative balconies. The 1906 earthquake caused the hall's building to be completed in 1907. The interior was designed and built by a French architect. It was originally named Blanco's.
Fox Theater. This historic theater opened in Bakersfield on Christmas Day, 1930. It is now a community events and performing arts center. After 47 years of operation, the Fox Theater shut its doors in 1977. After a brief reopening in 1983 and 1984, the theater would eventually fall into disrepair until 1994. The Fox Theater Foundation was formed by a small group of businessmen and women from the city. Fundraising efforts by the Foundation through the "Save the Fox" campaign have raised sufficient funds from more than 380 donors to pay the down payment for the building.
Climate of California.
California's climate can vary widely depending on where you live and how close you are to the coast. California has the Sierra Nevada Foothills, and most of the Central Valley has a Mediterranean Climate. This means that summer is hotter and winter is cooler. The ocean has a general influence on temperature extremes. This creates warmer winters and significantly cooler summers in coastal regions.
The cool California Current offshore is often enhanced by the upwelling cold sub-surface water, creating a warm-summer Mediterranean Climate. Further inland, the climate is more continental. Some areas turn semiarid with much colder winters than others and significantly hotter summers. The Central Valley and other low-lying valleys have a Mediterranean climate with subtropical temperatures but a defined summer dry season. Winter is foggy and rainy.
The Coachella Valley has the warmest winter temperatures west of the Rocky Mountains during the colder months of October-March. East Los Angeles and the Gateway Cities have the warmest winter temperatures, while parts of the San Gabriel Valley have the warmest winter lows. In the vicinity of San Diego, the extreme southwest has a subtropical semiarid or steppe climate. Winters there are much drier.
Charter Capital specializes in providing factoring services to a variety of businesses. We can help your business grow by offering you access to capital. Contact us today to learn more about the factoring process.