The cost of invoice factoring is dependent on multiple factors. While the service isn't free, when used properly, invoice factoring can more than pay for itself, and the typical factoring fees and factoring rates are a lot less than the interest you would pay on a loan. The idea is to have cash on hand for essential business functions rather than chasing customers and waiting for payment on their unpaid invoices.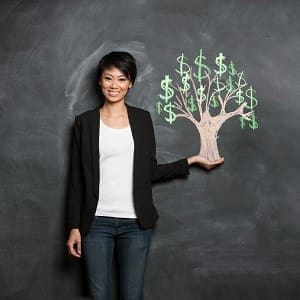 The typical factoring cost is a few percent of the invoice amount, depending on several components such as:
The volume of factored invoices
How long your customers take to pay
The total dollar value of the invoices to be factored on a monthly basis
Some of our factoring fees are as low as 1%. Regardless, when you use Charter Capital to grow your business, your bottom line should increase because the profit your business is gaining should offset the factoring costs.
How Do You Know Charter Capital is the Right Company for You?
Charter Capital is a factoring firm that can help small and medium-sized businesses keep their cash flowing. Charter Capital provides the business finance your company needs at invoice factoring rates that won't break your budget.
Factoring Is Your Simple Cash Flow Solution.
At Charter Capital, the entire factoring process is very simple. Your first step is to contact us. Give us a call or fill out our online application. This process should take you just a couple of minutes, and we will be able to contact you with pricing in less than 24 hours. Once we have set you up with a Charter Capital FactorLine, obtaining cash for your accounts receivable in less than 24 hours is simple and easy.
You continue to provide your service or product to your customers just as you always have.
You continue to invoice your customers as always.
You send your invoices that you want to factor to Charter Capital along with our simple factor form.
We don't care about your credit score, only the creditworthiness of your customers.
We wire your funds directly into your bank account, usually in 24 hours or less.
We wait for your customer to pay us and notify you on the same day we receive payment.
You continue to grow your business without cash-flow worries.
Benefits of doing business with Charter Capital
Factoring is essential to the growth of your business. Charter Capital's lower factoring costs mean that you can avoid many of the limitations placed on your business by traditional lenders and financing methods. Charter Capital allows you to grow your business without selling equity or giving up control of your company. To find out more about our invoice factoring services or to get a better idea of our invoice factoring fees, contact Charter Capital today by filling out a simple form.