Security Firms are Ideal Candidates for Invoice Factoring from Charter Capital
Whether you are a fully established security company or your business is just starting out, invoice factoring is a flexible financing method that can help you gain access to working capital without all the hurdles of a traditional loan.
When it comes to funding guard companies, one star stands behind you.
Accounts receivable funding made simple.
Quick approval process.
Customized terms.
Immediate funding.
Why do Security Companies benefit by factoring their accounts receivable with us?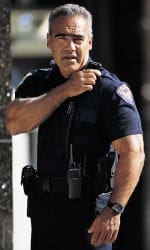 By using Charter Capital's factoring financing services, you can extend generous payment terms to your customers while still having access to the cash you need to accelerate your business growth and profitability — all without needing to borrow money.
With our factoring company you can acquire immediate cash to:
Add additional employees
Settle outstanding tax obligations or other debt
Negotiate discounts with suppliers
Avoid bank NSF charges
Fund acquisitions of other security companies
Meet critical operating capital obligations like payroll
Personalized Service with a dedicated Account Executive – you have one dedicated person and his or her assistant who handles your account. You don't have to start over with a new person each time you call. We are seasoned professionals with decades of industry experience.
Very often, the cost of invoice factoring can be offset by the use of our back-office support staff, giving you the ability to add more guards or pursue new business opportunities, thus making your company more profitable.
---
How does invoice factoring for security companies work?
The accounts receivable factoring process for security guard companies is simple:
You provide your service or product to your customers as you always have.
You continue to bill your customers as you always have.
You submit the unpaid invoices that you want to factor to Charter Capital along with our simple factor form.
We wire your funds directly into your bank account for upfront payment. Typically, in less than 24 hours.
We wait for your customer to pay us directly. When we receive payment, we notify you on the same day.
You continue to grow your business, free from the worry of your cash flow.