If you are looking for a way to fund your business other than a loan, Charter Capital is a factoring company that may have the solutions. Invoice factoring companies offer a convenient service known as accounts receivable factoring (invoice factoring). This is a process that involves selling your business's unpaid invoices to the factoring company at a discounted price. The factor gives you a percentage of the invoice value upfront and collects on the invoices for you, reimbursing the balance to your company once all your customers have paid. For more than 20 years, Charter Capital has been providing invoice factoring services that have helped companies across various industries grow. We help provide factoring for businesses in Florida to help maintain their financial health and improve their cash flow with efficient and affordable invoice factoring services.
Benefits of Factoring for Florida Companies.
Charter Capital is a leader in Florida's receivables and factoring industry. We have extensive invoice factoring experience across a wide range of industries. Here are some of the many benefits of working with Charter Capital Florida: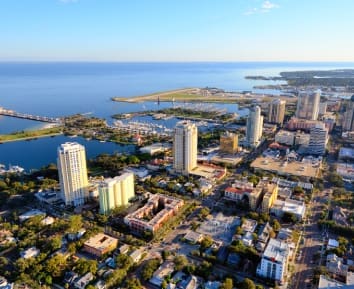 Factoring invoices are approved faster than traditional loans.
You can get money in your account quicker than invoices.
Factoring can be easier than credit scoring, financial collateral, and financing history.
You save valuable time and money by not requiring collateral.
You should be focusing on the most important aspects of your business, such as building stronger relationships and customers.
Invoice factoring allows companies to eliminate payment delays and immediately reinvest the money.
Factoring Service For Small Businesses In Florida
A business must have funding to get off the ground. Funding will enable your business to grow and go in the right direction. It can be challenging to get a new business started, and it can be hard to keep it moving in the right direction.
Global economic trends are constantly changing. Companies must keep up with the markets and be ready for new funding opportunities. You should be prepared to explore other funding options to grow your business in addition to managing cash flow.
Boost Your Business' Cash Flow With a Factoring Loan
For your business to succeed, you must have the desire to succeed and the financial ability to finance it. You can also seek out outside funding to provide working capital and a steady cash flow.
Do not let capital shortages stop you from starting your dream business. A lack of capital is a significant reason why small businesses fail. Companies that provide invoice factoring services can assist small businesses with access to capital.
It is quick and straightforward:
Invoice customers the same way as you would normally.
Send the unpaid invoices to an accounts receivable factoring firm.
Get your money advanced – usually on the same day.
The Economy of Florida.
Florida has one of the biggest economies in the United States, with two of its most prominent industries (tourism and agriculture) contributing to the state's $1 trillion GDP.
Here are some interesting facts about Florida's economy:
If Florida were a country, its GDP ranking would be 17th.
Florida's everglades generate more than $100 million.
Disney World employs more people in one location than any other US company.
Florida's most important agricultural export is meat. Not citrus.
Nineteen percent of the population is over 65, and one county has more than half of the population over 65.
Two-thirds of Florida's land is used for agriculture.
Civil aircraft is Florida's top export.
Tourism, Florida's largest industry, contributed $111.7 billion to its economy in 2016.
History of Florida.
This was the first area of the United States settled by Europeans. The American frontier was thus established in 1513. From the 16th century onwards, Florida was colonized by Spain and briefly by Great Britain in the 18th century (1763-1783) before becoming a territory by the United States in 1821. On March 3, 1845, Florida was admitted to America as the 27th state.
Florida has been nicknamed the "Sunshine State" because of its sunny climate and warm days. This has attracted many international migrants and northern migrants since the Florida land boom in the 1920s. Florida's first theme parks were developed in the 1930s and included Cypress Gardens (1936) near Winter Haven and Marineland (1938) near St. Augustine. Disney chose Orlando over other locations to build a new and expanded Disneyland Park in California. The first part of the resort was the Magic Kingdom. It opened in 1971 and quickly became Florida's most popular attraction, drawing tens to millions of people each year. It encouraged the development of other attractions and large tracts of housing.
The Orlando region was transformed into an international resort and convention location with various theme parks. Other nearby theme parks are Universal Orlando Resort and SeaWorld. Throughout the 20th century, a diverse population and an urbanized economy would emerge. With more than 19 million residents, Florida became the third-most-populous state in the United States.