There is no fee or obligation for completing the form below for an invoice factoring quote.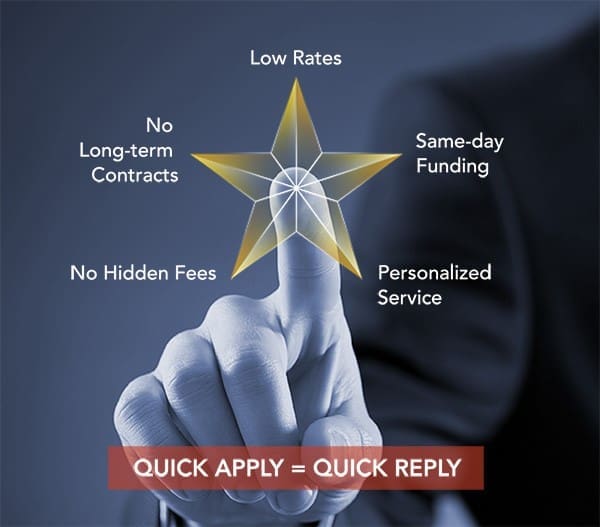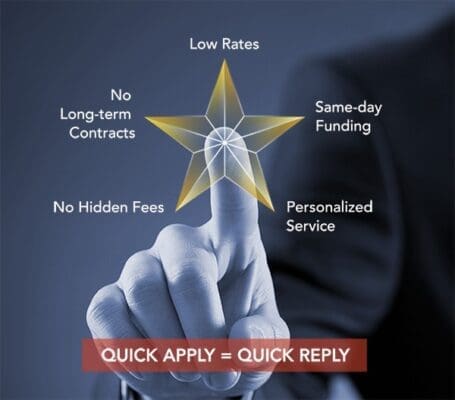 For immediate attention, feel free to call us toll-free at 1-877-960-1818 and ask for an account representative.
Although there are only a few fields in the form below, they are all required. This helps us get back to you with your quote a lot faster.
---
Scott Adams
Charter Capital is an amazing organization and was a lifesaver to our company. The level of service was second to none. They took care of us at every corner and I highly recommend their services!!
Jaclyn Tejeda
We have been with Charter Capital for many years. It's been one of the best decisions that we've made for our business. We love the staff and the support that we receive!
Ella Trousdale
Wonderful people to work with always go the extra mile. I would highly recommend them, you will get awesome service.
Maranda Dowell
Charter Capital has had a big impact on our business! We appreciate the stellar customer service! It has helped us grow our business.
Loria Williams
Great location, and the staff takes the time to know each customer. I used other companies but Charter Capital is the best.
Rachel Rodriguez
I have been working with Charter Capital for over a year and a half. It has been a smooth and easy process with them. I truly appreciate all the help they have provided me. They have helped my company grow I recommend them 100% to everyone I know. Thank you Charter Capital.
Zak Pulido
Charter Capital is a great company to work with. Easy approval and funding is very quick. Most important, communication is key in running a business. Charter Capital is always there with a response when you have a question that is needed to be addressed. Nice working with you guys. Thanks
Top 10 Reasons to ask about invoice factoring today:
Invoice Factoring is a way to convert your accounts receivable into cash immediately, without having to give up equity.
The Invoice Factoring Application is quick and simple.
Customers can get better credit terms and are offered more competitive rates.
Take advantage of early payment or volume discounts.
Invoice Factoring lets you concentrate on growing your own business.
Begin to build and improve your credit.
Invoice factoring is not a loan, so there's no new debt!
Get invoices paid faster.
Early detection and warning of customer service problems.
Receive professional collections, invoice processing assistance, credit screening, and monitoring.