Invoice factoring companies like Charter Capital can provide small businesses in Los Angeles with a reliable source of steady cash flow. Factoring companies are financial service organizations specializing in providing working capital for small businesses by purchasing their accounts receivables and collecting payments on behalf of the company. A percentage of the invoice value is paid to the company upfront, and the balance is settled once all of the clients have paid their accounts.
How Invoice Factoring Services in Los Angeles Helps Your Business.
Factoring invoices allows you to sell unpaid invoices at a discounted rate at an account receivables factoring firm. The company must then collect the overdue amounts. Six steps are required to complete the entire process.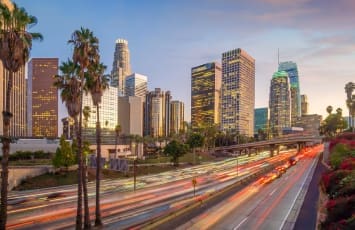 Close a sale and send invoices in 30 to 90 days.
Register with a factoring company.
Factoring companies purchase your invoices.
They offer cash advances based on the invoice's percentage value.
The invoice is paid by the debtor.
The invoice amount will be wired to your bank account, minus any fees or advances.
Factoring Services Offer Cash Flow Solutions For Your LA Compan
Global economic trends are changing constantly, so companies need to be able to keep up with the changes and must be open to the funding opportunities available to them. Investigating financing options is one of the best practices for business owners who hope to grow their company. Your business needs to be able to finance its success, but it does not need to rely on loans. There are alternative forms of working capital financing available to small business owners.
You don't have to be worried about capital shortages if you want to start your dream business. Capital is often a problem for small businesses. Factoring invoices can be a great way to get capital for small businesses.
Industries In Los Angeles That Use Accounts Receivable Factoring.
Charter Capital is a leader in Los Angeles' receivables and factoring industry. We have extensive experience in invoice factoring in many industries. These are just a few of the many industries that benefit from invoice factoring services.
Manufacturing
Startups and small businesses
Personal
Transportation companies
Invoice factoring is a method that allows businesses to remove the payment delay and will enable the money to be immediately reinvested.
Los Angeles Music and Live Entertainment.
Los Angeles County may have the richest music history in the Golden State. Its richness and diversity can be seen in the music the city has inspired, from Gun N'Roses' "Welcome to the Jungle" to the Beach Boys' "California Girls" to Tupac's song "California Love."
The heartbeat of the city's music scene is, of course, the venues. These are some of the most well-known venues in this city:
Troubadour. After visiting Troubadour Cafe in London in 1957, Doug Weston opened it as a coffee shop on La Cienega Boulevard. It then moved to its current location in California at 9081 Santa Monica Boulevard. In 2011, a documentary about the club called Troubadours: Carole King / James Taylor & The Rise of the Singer-Songwriter was released.
The Greek Theatre. Although this 6,000-capacity outdoor venue is the antithesis to classic grunge rock clubs, it's still a favorite of many Angelino.
The Whisky A Go Go. Perhaps most well-known for hosting some of The Doors' earliest shows. It has continued to play an important role in the city's music scene up until today. Motley Crue, Guns 'n' Roses, and No Doubt have all performed on this West Hollywood stage. The venue was inducted into the Rock and Roll Hall of Fame.
The Roxy Theatre. Two blocks from the Whisky on Sunset Boulevard, the Roxy is a nightclub with a dubious reputation. In the time around 1973, John Lennon used the secret upstairs bar to host court with Harry Nilsson, Keith Moon, and his friends.
The Wiltern. The Wiltern boasts some of the most extravagant art deco touches all throughout the building (see the skyscrapers that represent sunlight beams stretching across the auditorium's ceiling). It is one of L.A.'s architectural jewels and has a capacity for 2,300 people, making it one of the largest theaters.
Climate of Los Angeles.
Los Angeles has a mild-to-hot year-round climate that is mostly dry. It is classified as a Mediterranean Climate. This is a dry subtropical climate. It has a seasonal change in rainfall, with a dry summer and a wet winter. Los Angeles has microclimates. Daytime temperatures can vary up to 36 degrees F (20 degrees C) between inland areas like the San Fernando Valley and San Gabriel Valley, as well as the coastal Los Angeles Basin.