Small Business factoring is a powerful tool available to entrepreneurs. In addition to instantly boosting cash flow, hiring a factoring company as an outsourced accounts receivable department removes the burden of processing payments and more.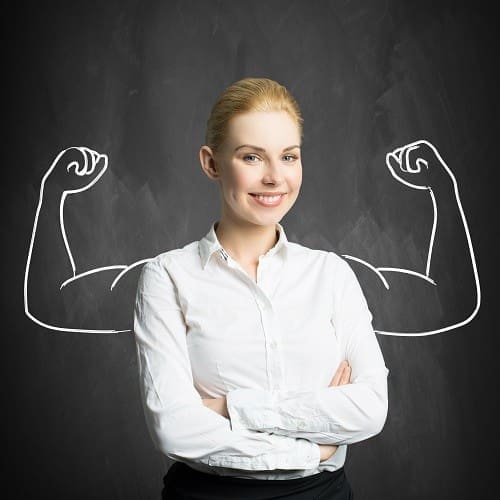 It is common for businesses to suffer cash flow shortages due to customers delaying their invoice payments by 45, 60, or 90 days (sometimes more). This is especially true for cost-intensive businesses in the transportation and service sectors, like trucking companies, staffing companies, security services, oilfield services, janitorial, and maintenance companies. Invoice factoring is an easy way for these businesses to solve cash flow problems caused by outstanding invoices.
Also known as accounts receivable factoring, invoice factoring services are also accessible for small, start-up businesses that may struggle to get a traditional loan or line of credit. This is because when Charter Capital purchases your invoices, we are more concerned with the creditworthiness of your customers than your credit or how long you have been in business.
The benefits of factoring companies for small businesses are extensive and usually more than offset the factoring fees. Also what you can consider is how much you get to keep.
"If spending a little makes you a lot, doesn't it make sense?"
Running out of cash is not an option for any business to survive, and raising capital for a small business is difficult and time-consuming. You can get additional capital for your business in small amounts by using small business factoring, giving you quick access to cash without sacrificing equity or ownership.
---
Benefits of Using a Small Business Invoice Factoring Company
As a small business owner, you need steady cash flow to pay for payroll, insurance, and day-to-day processes that keep your company running. Factoring companies for small business are a common financial tool that can give you fast access to working capital.
At Charter Capital, fast cash at competitive rates is only the start. You also get:
Customized funding that fits your unique needs.
Small business specialists who understand your unique challenges and goals.
A true partner to help you overcome challenging financial obstacles and do the extra work to make factoring work for you.
Dedicated account managers who care about your business.
Fast response with no hurdles to jump over.
We've earned a reputation for assisting small businesses with invoice factoring for more than 20 years. Long-term relationships and customer referrals demonstrate the positive results of our personalized service.
We've earned a reputation for assisting small businesses with invoice factoring for more than 20 years. Long-term relationships and customer referrals demonstrate the positive results of our personalized service.
Small Business Factoring Can Be the Answer to Many Cash Flow Issues
It's time-consuming to collect unpaid invoices. So, when a company finances its accounts receivable, they are getting their money faster and without the cost and effort of the collection process.
With small businesses, freeing up working capital through invoice financing can prove to be vital. The funds can be immediately invested into the business operation for new equipment, used to pay outstanding debt, or used toward payroll. It's certainly more desirable than the alternative: chasing the customer for payment and deferring everything else while the money is tied up in unpaid invoices.
"Working capital in-hand today is better than dashed dreams tomorrow."
Invoice Factoring: The Small Business Loan Alternative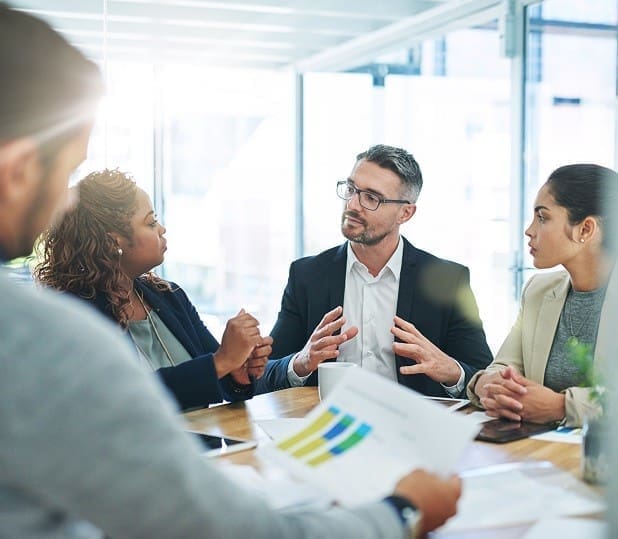 Bank financing has been difficult for small business owners since the beginning. This is especially true today because most small businesses are just unable to qualify for traditional business loans. The requirements of getting financing from a traditional lender can prove to be a major barrier. The company must have substantial assets, years of profitability, and audited financial reports.
Many business owners don't consider alternative financing options. They are unaware that there are alternatives to traditional bank loans and SBA loans. After being rejected, they often give up hope of ever getting financing. The truth is, these alternatives might be better for your company than traditional financing.
The biggest challenge for nearly all companies is their Accounts Receivable – the 30 to 60-day wait until the invoice is paid. During this waiting period, the Accounts Payable become due, and employees and suppliers need to be paid. This leads many businesses into a "cash flow crunch." While this is fine for large, well-capitalized companies with adequate banking reserves, it is a significant challenge that many business owners face every day.
How Does Small Business Factoring Work?
There are many ways to maintain a positive cash flow when growing your business and dealing with Accounts Receivable issues. One popular way to increase cash flow is Invoice Factoring. Invoice Factoring (also known as Accounts Receivable Financing) is the practice of selling your accounts receivable (invoices) at a discount to another company. You get the money from the company that you sold your accounts receivable to and they become responsible for collecting on the outstanding invoices.
The reason many businesses make this move is to ensure the continuous flow of cash to the business. Essentially, businesses that use invoice factoring are focusing on having most of the money now rather than all of it later. It can take time to collect on an invoice, so when a company finances their accounts receivable, they are getting their money faster and without the hassle of the collection process.
It is especially important for small businesses to have working capital available through small business factoring. You can use the money to purchase new equipment, pay your bills, or for payroll. The alternative is to chase down the customer and pay the invoice, deferring all other activities while the money is being collected.
With small business factoring, you can meet your business expenses without worrying about when your clients will pay. It's the business loan alternative that provides businesses with predictable cash flow and positions them for growth.