Accounts Receivable Factoring provides immediate cash flow for Manufacturing Companies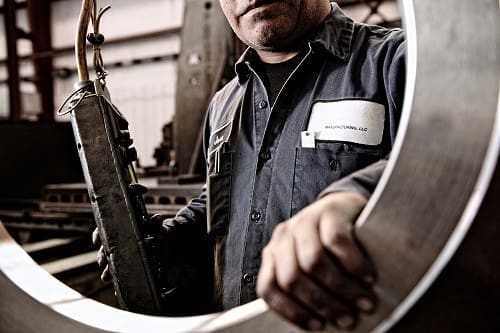 Through invoice factoring, manufacturing companies can gain access to a constant cash flow that gives them the competitive advantage they need.
Charter Capital knows that cost-effective manufacturing can't be sustained without a steady stream of working capital. Our goal is to use our invoice factoring services to provide an efficient form of financing for manufacturers, giving them easy access to the constant cash flow they need in order to be successful.
The Invoice Factoring Process For Manufacturers is Easy:
The orders have been shipped or delivered. You send an invoice to your client, and Charter Capital will verify the invoice.
You are wired the cash advance for the manufacturing invoice (typically ranging from 70 – 90% of the invoice).
Once your client pays, we will release reserves.
Types of Companies in the Manufacturing Industry That Can Use Factoring
We provide manufacturing factoring services for companies in many fields, including but not limited to:
Food and Beverage
Vitamins
Medical
Consumer Goods
Chemicals
Plastics
Textile
Machine Shop
The Benefits of Manufacturing Factoring
With manufacturer factoring, you can worry less about recurring expenses like payroll, R&D, outside services, and other ongoing cash flow concerns that arise during slow economic periods.
Getting cash up-front for your outstanding invoices allows your business to grow and invest in new equipment and inventory in order to stay competitive.
The Invoice Factoring Process is Quick and Simple.
Unlike traditional lines of credit or business loans for manufacturers, invoice factoring has an easy application and approval process, and is even available to businesses that have a poor credit score.
Why do Manufacturing Companies Benefit by Factoring Accounts Receivable with Us?
The use of our back-office support for collections and mailing of your invoices sometimes offsets the factoring fees or decreases internal overhead-related costs.
We are seasoned professionals with decades of industry experience.
Personalized Service – you have one dedicated person and their assistant who handles your account. You don't have to start over with a new person each time you call.
We Understand Your Cash Flow Issues
Charter Capital offers reliable Accounts Receivable Factoring services that can help your business access much-needed funding immediately. By factoring your invoices, you have more time and money on your hands to help your business plan come to life. You can take advantage of new opportunities, comfortably cover payroll, finance new equipment, negotiate better terms with your suppliers, and more, all without the need for a traditional bank loan.
When you make use of factoring services for manufacturing companies, you benefit from the financial freedom to focus on the things your business does best: product quality, customer service, growth, and sales. While you focus on growing your business, we will focus on ensuring your steady cash flow and financial success through factoring for manufacturers.
For a rate quote or for more information about our specialized manufacturing factoring services, contact us today.