You have come to the right place if you're looking for a factoring company to solve your cash flow problems. Charter Capital has a team of experts dedicated to helping companies in Washington manage their cash flow and improve their financial health. We have a national reach and offer an alternative source of financing to all types of businesses.
Invoice Factoring for Businesses in Washington.
Invoice factoring allows your company to sell unpaid invoices at a discount to an accounts receivables factoring company. The company then has to collect the outstanding amounts. The entire process is comprised of six steps: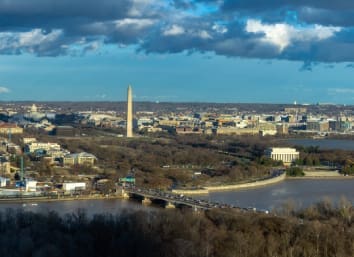 You close a sale and send invoices within 30 to 90 days.
Register with a factoring firm.
The factor can buy your invoices.
A receivables factoring firm provides you with a percentage of the total invoice amount as a cash advance – usually on the same day.
The factor handles the collections, and your debtors pay the factor.
Once all of your debtors have paid, you will be reimbursed the remaining balance of the invoice amount, minus a small factoring fee.
Industries in Washington That Use Accounts Receivable Factoring.
Charter Capital serves a wide range of industries. These are just a few of the industries now funded by Charter Capital in Washington:
Trucking and Freight.
Staffing Companies.
Security Firms.
Manufacturing.
Service Companies.
Invoice factoring is a method that allows businesses to remove the payment delay that is caused by outstanding invoices and will enable the money to be immediately reinvested.
Small Business Funding in Washington.
A steady cash flow is vital for small business owners. A lack of capital often causes small business failures. If your cash flow is poor and your invoices are not paid on time, your business could be doomed. Factoring invoices is a fast and reliable way to increase your cash flow consistently and quickly. Factoring is one of the quickest and most flexible ways to obtain business financing. In as little as 24 hours, you can receive cash. Charter Capital can provide you with factoring loans for your business to help you manage your cash flow.
What is Washington Known For?
There are many interesting things that Washington is known for. This state was named after President George Washington. It is the only state named after a president.
Because of the many forests that cover more than half of the state, it's known as the Evergreen State. Washington's northwest corner is home to the Olympic Mountains. It is bordered in the north by the Strait of Juan de Fuca and in the west by the Pacific Ocean. The dense rainforests of this wild and wet area are abundant. The majority of this area is located within Olympic National Park. Experts believe that some parts of this park have yet to be explored.
With half of its state being covered in forest, Washington is the nation's largest plywood and lumber producer. The state is well-known for mining valuable metals like gold, lead, and aluminum.
Washington is home to more sweet cherries, red raspberries, apples, pears, and pears than any other state. Washington is also home to Rainier cherries, a pink and gold variety well-known for its sweetness.
Washington Business Resources.
U.S. Small Business Administration. Check out this site for resources that will help you plan, launch, manage and grow your business. They allow you to turn big ideas into great businesses that will run efficiently and grow continuously.
United States Government Small Business Resources. This is an official website of the United States government that will help you find information to help you do business in Washington. Find resources that will help you start a business, find funding, win government contracts, etc.
Washington State Department of Commerce. Here you can receive expert assistance and information on how your small business can gain access to capital. They have worked with private financial institutions to create programs that deliver capital to small businesses in Washington.
Washington State Department of Enterprise Services. Enterprise Services manages over 1,500 suppliers who supply goods and services under master contracts. These contracts are available for state, local, or tribal governments. They provide contractors and vendors access to open, profitable business opportunities for goods and services and construction projects.