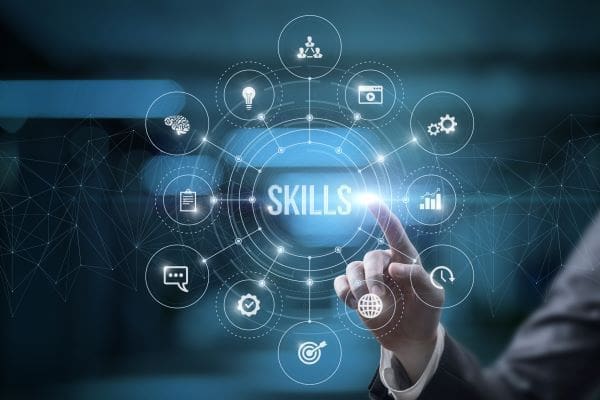 Investing in developing your small business skills is one of the best ways to support your company. However, with all the jobs you do as a small-business owner or leader, it's not always easy to know what will have the most impact or where to begin. Below, we'll walk you through some of the most critical areas to focus on and provide tips to help you get started.
How to Build Your Small Business Skills
You don't need to attend college classes to pick up small business skills. Opportunities to learn are all around us.
Learn Through Trial and Error
Some people learn best through hands-on learning. For instance, you might have an easier time learning how to manage a new customer relationship management (CRM) program by setting one up and working with it.
Learn Directly from Others
If you're learning independently, Charter Capital Insights covers various topics relevant to small businesses. You can also explore podcasts and books for small-business owners. When you're ready to branch out, consider joining professional organizations or finding a formal mentorship program.
Observe Patterns
You can also learn a lot by watching others. For instance, if you have a favorite business leader, you may pick up new things by learning about their history and watching how they behave. You may want to watch competitors too. For example, keep an eye on what the company's owner says on social media and watch business posts. Bear in mind, however, that just because they engage in a specific activity doesn't mean their efforts are fruitful. Watch for signs that something is successful before trying to emulate it and use their failures to shorten your learning curve.
6 Small Business Skills Anyone Can Master
Now that we've covered the basics, let's look at some specific small business owner skills you can pick up.
1. Financial Management Skills
Around 40 percent of small-business owners consider themselves financially literate, according to Intuit. Roughly 80 percent manage their business' finances. If you fall into this category, your business's health depends on your financial management skills. Even those that have someone else assisting should know the basics to gauge the success of that person, understand what's happening, and be able to make suggestions that align with business goals.
Cash Flow Management
It's not a lack of profit but cash flow concerns that often pose a problem for small businesses. An estimated 82 percent of business failures can be traced back to poor cash flow management, according to the National Federation of Independent Business (NFIB). Business owners must know how to predict cash flow accurately, budget accordingly, and identify working capital options before cash is needed. For example, invoice factoring can help make cash flow more predictable and accelerate cash flow on demand.
2. Customer Service, Marketing, and Sales Skills
Many people view customer service, marketing, and sales as wholly different things. While they are typically managed independently, no area can perform at its peak unless the other areas are strong.
Customer Service
Strong customer service is the cornerstone of your business. Nine in ten people are more likely to complete an additional purchase after having a good customer service experience, according to MailChimp. Good customer service boosts sales, loyalty, and your reputation too.
Marketing
Half of all small businesses do not have a marketing plan, according to Search Engine Journal. Without a plan, it's impossible to know what strategies to deploy or if your efforts deliver ROI. Furthermore, you can't support sales efforts if marketing isn't aligned. Plus, effective marketing can also reduce or eliminate many customer concerns.
Sales
You've probably heard the phrase "can't see the forest for the trees" before. It refers to getting so caught up in the details that you don't see the big picture. When it comes to sales, being too far on either end of the spectrum is a concern, though. You must be able to see the small-picture details, like what happens with individual prospects, and the big-picture details, such as how many deals your team is closing. However, you should also understand the middle ground, which includes things like your sales funnel, how long it takes a typical lead to convert, and what your prospects want from you both now and once they become customers. Armed with this information, your marketing team is poised to make a difference at every stage of the customer journey.
3. Communication Skills
Business communication skills come into play whether you're asking a customer to place their next order or smoothing out employee concerns.
Verbal and Written Communication
Nine in ten employees say their boss lacks communication skills, Inc. reports. The issues are varied. For instance, 57 percent say they don't receive clear directions, and 39 percent say they don't receive constructive criticism. Others don't seem to get any communication at all. More than half say their boss doesn't make time to meet with them, and an almost equal number say they refuse to talk to their subordinates.
To nail the basics, start dedicating time to chatting with employees and getting to know them. Acknowledge when they're doing well and the contributions they're making. From there, you can begin working through things like constructive feedback that can help them improve.
Negotiation Skills
Negotiation isn't about getting things done your way or convincing someone to accept your solution. It's about creating value and developing a win-win situation for everyone involved. You're probably already doing this so much that it's second nature. Still, it tends to fall by the wayside when something is explicitly viewed as a negotiation, such as when closing a sale or working out a vendor contract. Home in your negotiation skills to make these interactions as smooth as all the others woven throughout your day.
4. Management and Leadership Skills
Although management and leadership skills are often thought of as interchangeable, they're quite different in practice. "Management is doing things right; leadership is doing the right things," as Peter Drucker said. One is process-oriented, and the other is inspiration-oriented.
General Management Skills
As a business owner, you must know which processes will produce successful outcomes for your team and be able to teach people how to replicate them.
Delegation and Time Management
Your workload will grow as your business grows, so to have any semblance of work-life balance, you must be prepared to delegate. If you've done well with general management, your team will already be comfortable with best practices and ready to step up to the plate. That way, you can develop business goals and focus on big-picture tasks while your team manages daily operations.
Leadership and Team-Building Skills
Your team looks to you to decide how to behave. Because of this, you must embody the values you want your team and business to convey. Explore team-building activities that will provide an opportunity to knock down barriers between you and your staff as well as between the different departments of your company.
5. Planning and Problem-Solving Skills
It may seem like planning and problem-solving skills are hardwired in a person. That's not necessarily true.
Strategic Thinking and Problem-Solving
Developing your problem-solving skills can be fun. For instance, something as simple as doing puzzles can boost strategic thinking and problem-solving skills, the NYU Dispatch reports. Consider turning it into a team-building exercise, Time suggests. Escape rooms are ideal. Crossword puzzles have also been shown to bring people together in a way few other activities can.
Project Management and Planning
Planning doesn't always come naturally, and knowing what variables might impact your timeline is tricky unless you've been through a process before. However, you can find greater success in these areas by working with a mentor and studying how others perform similar tasks. If you're using a project management tool, you can also connect with their service team. Some provide training or additional resources at no cost.
6. Networking Skills
Developing networking skills will expose you to new opportunities and help you build connections that can help your business grow. Plus, it can help eliminate the sense of isolation business owners often feel. You may want to join groups dedicated to networking or public speaking to start so that you can develop your skills naturally around like-minded individuals. Once you feel confident, try joining professional organizations and attending conferences to practice and hone your skills more.
Build Your Small Business Skills with Help from Charter Capital
Building your business acumen skills can be fun, and you can do it over time. If a lack of working capital prevents you from seizing an opportunity to learn, invoice factoring can provide you with the cash you need to upskill and strengthen your business. To learn more or get started, request a free rate quote from Charter Capital.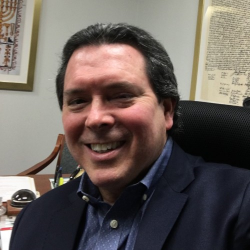 Latest posts by Joel Rosenthal
(see all)