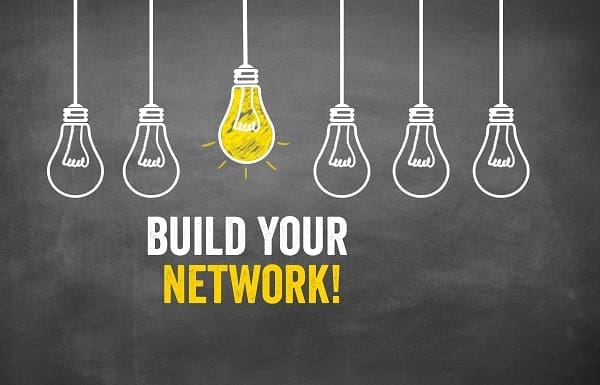 Connecting and Networking with Other Small Business Owners: Small business networking can help you grow your company and help you find more satisfaction at work. Plus, it's really easy to find networking opportunities even if you're short on time and cash and aren't usually a social or outgoing person. On this page, we'll go over some of the many benefits of small business networking and best practices, then highlight some simple ways to get started.
Benefits of Small Business Networking
It's often said that it's not what you know but who you know. Small business networking connects you with the "who," so it's easier to grow your company.
1. You'll Be Introduced to New Opportunities
Take a stack of business cards with you when you attend a networking event. You never know who you might meet. Many entrepreneurs forge joint ventures from chance encounters that developed into longstanding relationships. You may also find other small business owners you can work with on joint marketing campaigns or content. Additionally, sometimes people find investors or suppliers through social events too. Keep an open mind as you meet other people and be ready to explore opportunities as they arise.
2. You'll Make More Connections
Roughly 40 percent of prospects become new customers after an in-person meeting, according to Oxford Research. Plus, more than two-thirds of a typical company's new business comes from referrals, per research presented by Entrepreneur. Networking puts you in front of more professionals, giving your business growth and an even bigger boost on a multitude of fronts.
3. Your Confidence May Get a Boost
Being a business owner can become somewhat isolating. Sure, you have your employees, but how often are you really putting yourself out there with your peers? When you start networking, you learn how to master your elevator pitch and introductions become more natural simply because you're doing it all the time.
4. You Can Get Advice from People Who Relate and Understand
If you need advice from someone who runs a successful business or are looking for people to bounce ideas off, small business networking is a great way to get linked up. Look for someone who has a venture similar to yours or who has followed a similar career path, but bear in mind mentorship comes in many forms. For example, you may find someone you can forge a formal mentorship with, in which you meet regularly to chat, or you may find several people you can connect with as needed to get useful information on different topics.
If you're already running a successful business, mentoring can provide you with emotional satisfaction, plus help you stay on top of trends and benchmarks too.
5. You're Likely to Find Camaraderie and Friendship
Over 73 percent of business owners say they've felt lonely while operating their company, according to CEO Today. Around one-third say they regularly feel this way. Again, that's not overly surprising given most are surrounded by subordinates rather than peers all day, but the isolation can wear on a person more than most entrepreneurs would like to admit. You don't necessarily need to go out looking for friends at networking events, but chances are you'll forge relationships with certain people over your shared interests or struggles.
Where to Find Business Networking Opportunities
Small business networking doesn't have to take a lot of time or money, but you may want to consider including expenses as part of your marketing budget since it's a great way to grow your business. You may be able to deduct certain expenses at tax time too.
Social Media
Nearly three-quarters of small businesses are already using social media for marketing, according to Small Business Trends. So, if you want to create local business connections, social media will deliver.
Start by updating your profiles to include your current status, interests, and goals. This makes it easier for others to discover you organically. Then, begin searching for other local businesses and business owners in your area. If you're in a densely populated area, narrow it down to people who don't directly compete with you but perhaps share an audience or interests. Lastly, send each person a personalized note outlining why you'd like to connect.
This can sometimes be time-consuming, so if you have a marketing team or a trusted employee who can help, assign them the duty of refreshing your profiles and making the initial reach-outs. You can also look for automation tools that will make the process easier.
It's also worth noting that you should be adding your real-life connections to social media as you meet people. Take time to send a request through LinkedIn and make a pass through that person's connections to find other people you might want to meet as soon as possible after you've been introduced. If you're "reaching" and want to connect with someone of high status, ask your connection to make an introduction first.
Networking Groups
Once your profiles are revamped, you can start looking for networking groups. Facebook and LinkedIn are good places to start. Some of the groups you find will stay virtual and simply offer a platform to share ideas or get insights, while others are used to organize in-person meet-and-greets.
You may also want to check out Meetup and other similar sites. Meetup is more designed to help people connect virtually and coordinate in-person events.
Lastly, your local chamber of commerce can be an invaluable resource too. Many offer a mix of professional development sessions and networking events, with some as simple as connecting for morning coffee, so it's easy to meet with other professionals whenever it's convenient for you.
Business Seminars and Conferences
Keep an eye out for things like business workshops, seminars, and conferences. Although they're designed for professional development, there's usually lunch or coffee breaks that are perfect for networking.
Professional Associations
Depending on your personal circumstances, there is a variety of professional associations that may meet your needs. Generally speaking, professional associations are built around individuals who work in the same industry or share the same credentials. You may also want to consider searching for associations by:
Location
Alma Mater or Degree
Entrepreneurs with the Same Previous Career as You
Gender
Ethnicity
Level Up Your Small Business Networking with Factoring
If you're looking at all the ways small business networking can benefit your company, but slow payments from your B2B clients are tying up your cash, factoring can help. It's like getting an advance on your receivables and frees you from the standard 30, 60, and 90+ day waits many business owners see. To learn more, request a free rate quote from Charter Capital.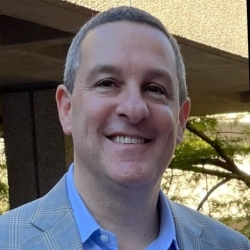 Latest posts by Gregory Brown
(see all)