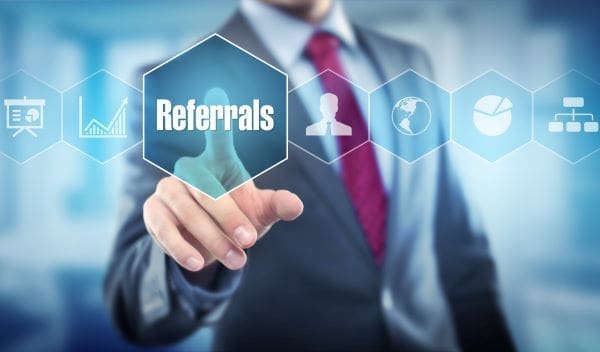 Marketing and sales teams have an uphill battle. The average person now sees up to 10,000 ads each day, per Zippia research. It's hard to cut through all that noise. Plus, a typical sales cycle takes anywhere from six to 12 months, according to Anyleads. Because of this, a typical sales rep makes around 45 calls each day trying to nudge prospects toward the finish line, HubSpot reports. But, there is a way to reduce or eliminate these challenges: referral partnerships.
What Are Referral Partnerships?
A referral partner is someone who recommends your business to others, usually in exchange for some type of compensation. Businesses that want to maximize the value of the partnership landscape will create a formal referral partnership strategy.
Referral Program vs. Referral Partner Program: What's the Difference?
Many businesses have a referral program for their clients. In these situations, the client is asked to recommend the business to friends and family. They'll often receive discounts, free gifts, and other perks for participating or for each referral they provide.
Referral partner programs aren't dissimilar in concept. However, the people making the referrals are not clients and don't use products or services provided by the company, so most programs provide monetary compensation for each referral.
Referral Program vs. Referral Partner Program: Which is Better?
Both referral programs and referral partner programs can deliver serious ROI and help your business grow. Therefore, it's ideal to incorporate both into your business and marketing strategies.
Referral Partner vs. Affiliate: What's the Difference?
Affiliate programs are a form of digital marketing in which a third party, known as an affiliate, promotes a product or service for a business and provides a link for website visitors to click on. Compensation structures vary. Some businesses pay a commission for each site visitor that comes from the affiliate, while others don't pay out unless the visitor signs up or purchases something.
Affiliates don't generally have a relationship with the person they're sending to the business or the business. Instead, they usually create content about something related to the business or product and include their affiliate link in the text.
Referral partners have relationships with both the business and the person they're referring, exponentially increasing the value of the referral.
Referral Partner vs Affiliate: Which is Better?
Both referral partner and affiliate programs can benefit a business. However, affiliate programs are more effective for brands that sell tangible products than those that offer service delivery. Affiliate programs are also geared more toward one-off interactions, whereas referral partner programs are long-term engagements with deep ties. Therefore, referral partner programs are better for building a brand and growing a company overall.
Benefits of Referral Partnerships
Good referral partner programs offer benefits to both the business and the referral partner.
Benefits for the Business Receiving Referrals
Referral partner programs provide benefits at every stage of the buyer's journey, so businesses that leverage them grow stronger and more quickly.
Brand Building
Word-of-mouth marketing has a positive impact and is up to 100 times more valuable than paid media, according to HubSpot research. Roughly half the population agrees that interactions with people like friends and family are their top source of brand awareness. Plus, 84 percent trust recommendations from friends and family more than anything else, per Nielsen. In other words, businesses that want to create awareness for their brand, products, or services will have more success with referral programs than with anything else.
More Leads
Businesses get what they put into their referral partnerships. Those that work with their referral partners and nurture the relationships will see the number of sales leads they receive climb exponentially.
Increased and Faster Conversions
People are more likely to make a purchase when they are referred by a friend, Nielsen reports. Because referral partners have a relationship with both the business and the person being referred, they're also more likely to refer people who are good candidates for the products and services being offered. This means the lead is more likely to convert and will convert faster.
Stronger Client Loyalty
Referred clients are 18 percent more likely to stay with the brand, according to HubSpot.
Greater Client Spend
Just a one percent increase in retention can deliver a 20 percent increase in annual revenue, per HubSpot research. The lifetime value of individual clients skyrockets too, with referred clients generating 16 percent more revenue than their counterparts.
Improved Profitability and Accelerated Growth
All these things mean brands with referral partner programs are far more likely to grow faster and be more profitable than their counterparts.
Benefits for the Referral Partner
Referral partners also benefit greatly from participating in referral partner programs.
Compensation
The commission varies by business and program. However, it's quite common for referral partners to receive several hundred dollars per referral as a flat payment or receive a percentage of the revenue generated by their referral as compensation. An active referral partner can easily earn thousands with a single company.
Stronger Client Relationships
Referral partners often have clients of their own who come to them and ask for recommendations. It's a huge relief for them to be matched with a trustworthy business. It saves the client time too. Plus, once the client is onboarded with the company and has a good experience, that reflects on the person who referred them. It's advantageous to participate in multiple referral partner programs so that you always have a trusted business you can refer clients to for any given situation.
Reciprocal Referrals
Oftentimes, businesses that provide referral partner programs are happy to refer clients to you as well, so your business grows too.
How to Participate in Referral Partner Programs
Now that we've covered what referral partnerships are, how programs work, and what some of the benefits are, let's explore how to get involved with companies as a referral partner.
Find Referral Partner Programs You Want to Join
Because you should only partner with businesses you trust, and you'll need to know about the products and additional services to effectively promote them, it's generally better to connect with businesses you already have some tie to. Consider reaching out to some or all of the following:
Businesses that refer to you
Businesses/ vendors you work with
Businesses your clients already work with
Businesses of friends and associates
Learn About the Business and Program
Find out what criteria the business looks for in a good prospect or which clients they can help and why. This makes it easier for you to refer selectively and make mutually beneficial introductions.
Also, ask about program details, such as how and when you'll be compensated for referrals too.
Share Details with Authenticity
Referral partner programs are powerful because they're built on relationships and trust. Therefore, you must recommend the business in a way that feels natural to you.
Touch Base with the Business and Your Referral After
Find out how the experience went for your referral and share the feedback with the business, so they can duplicate successes and take steps to improve as needed. Also, follow up to ensure you're being compensated per the terms of your terms of the partnership agreement.
How to Create Your Own Referral Partner Program
Be strategic when you create a referral partner program to ensure you're maximizing the value of each partnership and develop a program that produces ROI and boosts overall business success. The steps below will help as you plan yours out.
Determine How Your Program Works
Start by drafting some ideas on how you want your program to work.
Who
Strategic partnerships are key. Identify who might make a good referral partner. Businesses that share your audience are a good start, as are vendors and businesses you recommend to your own clients. You may find potential partners through trade or industry organizations and at industry events as well. Sometimes businesses even onboard competitors as referral partners. The arrangement can work if they sometimes get leads that they can't help, but you can.
What
Identify the specifics of what your referral partners should do and how you plan to compensate them. It may be helpful to reverse-engineer your compensation structure to ensure you're turning a profit after compensation is awarded. To do this, determine how much revenue a client generates for your business over their entire time with you, then subtract any sales and retention expenses.
Where
Consider what type of geographic region you want to target with your referral partner program.
When
Define any times involved, including the start date for your program and when you plan to reevaluate how it's working.
It's also a good idea to determine the period after a referral is made in which the partner will receive credit. For instance, should the partner only receive credit if the person signs up within 90 days of the referral? Or, would it be better to set a 30-day timeframe in which the referral must start the sales process, but not necessarily close? Or, are you going to give the referral partner credit even if the person doesn't contact you for years? The average length of your sales cycle and the average number of leads your business generates will come into play with these decisions.
Why
Outline why referral partners should want to work with your business. Consider benefits beyond compensation.
How
Work out the logistics of your program based on the remaining steps below.
Create the Technical Processes and Assets
Get processes and assets in place before you launch or promote your program to ensure everything goes smoothly. You'll learn more about these components as we move forward, but some things you should consider setting up in advance include:
Marketing assets to use with referral partners (website landing page, program signup form, prospect emails, etc.)
Partner onboarding assets (demos, partnership agreement, etc.)
Marketing assets referral partners can use to promote you (flyers, brochures, social media posts, emails, landing pages, etc.)
Tracking (how you'll track leads generated and the success of individual referral partners as well as the program, as well as commission payments.)
Marketing automation workflows (email list segments, nurturing messages, onboarding follow-ups, etc.)
Train Your Team
Once everything is set up and you're ready to start creating referral partnerships, train your team on how the process works and the benefits for both parties. Once they get a feel for how it works, they can start nominating potential referral partners too.
Find Potential Referral Partners
Start finding specific candidates based on the methods and groups you chose to target earlier. Compile them into an email list and treat them just as you would a sales lead. Begin with an introduction, nurture them, and give them information about why they should become a referral partner.
When someone expresses interest, book a meeting to go over program details in depth and provide them with a brief product demonstration, if applicable. Take time to answer all their questions. Remember, this person is going to serve as an ambassador for your brand, so they should be knowledgeable and excited to participate.
Make Partnerships Official
When your prospect is ready to start referring, make the referral partnership official by signing an agreement that outlines the obligations and expectations of both parties.
Equip Referral Partners for Success
Provide your new referral partner with an onboarding kit that includes all the marketing assets they need. This ensures your branding stays consistent, makes it easier for them to promote you, and can aid in tracking referrals. Some assets you may want to provide include:
Unique links they can share that allow you to link their referrals to them.
A landing page they can send referrals to and/or a form they can use to provide you with contact details of their referrals.
Emails they can send to their clients.
Social media graphics and copy they can use to promote you.
Flyers or brochures they can give out.
Track Individual Referrals and Thank Referral Partners
If you're using marketing and analytics software and have a CRM, the entire tracking process can be automated. If not, find a way to document and track referrals, so you can tell how referral partners are performing as well as gauge the success and ROI of your program as a whole.
Because referral partnerships are relationship-based, it's also a good idea to touch base with partners as their referral goes through the sales process. Pick up the phone and thank them when a referral connects with your company. Let them know when the sale closes and when to expect their commission as well.
Don't leave referral partners in the dark if a lead goes cold or stops progressing. Explain what happened and, if the lead wasn't a good fit, let them know why. Even if things went south, communicate with gratitude to keep the relationship strong.
Continue Nurturing Your Relationships
Just as it's important to nurture the relationships you build with your clients, it's important to nurture relationships with your referral partners too. If possible, send them regular reports demonstrating their contributions and commissions earned. Send emails to keep them in the loop about things happening with your company or any special offers you're giving new clients now that they can use to entice prospects to contact you. Share success stories from other referral partners to keep the excitement and momentum going or tips that can help them maximize their commission.
While you don't want to overwhelm them, most referral partners will welcome an email like this once or twice per month. Monitor your email engagement rates to determine what your partners respond to most and to determine the ideal cadence.
Refer and Earn with Charter Capital
Do you know business owners or decision-makers who can benefit from fast and reliable funding? We welcome the opportunity to meet them and appreciate your referrals.
As a Charter Capital referral partner, you'll automatically receive monthly commission payments for a portion of the revenue generated from your qualifying referrals along with a monthly earnings report. Apply to become a Charter Capital referral partner to learn more or get started.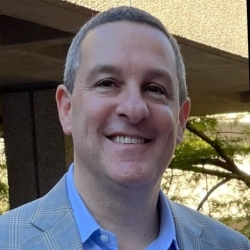 Latest posts by Gregory Brown
(see all)