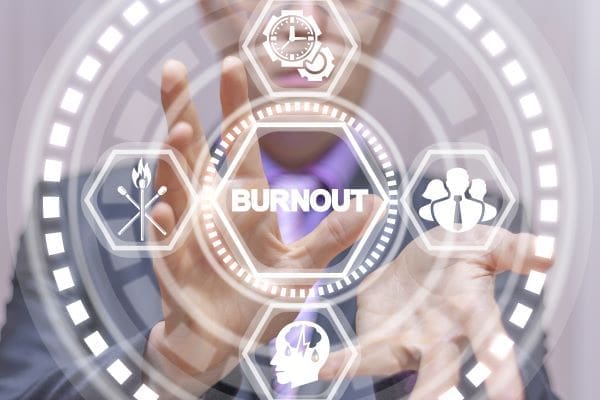 We've all heard terms like "quiet quitting" and "The Great Resignation." They're part of a greater problem fueled by employee burnout and work-related stress. Yet, something good may be arising from this so-called epidemic: a growth of entrepreneurship. On this page, we'll walk you through the latest data on employee stress and burnout, plus provide tips for launching business startups and preventing employee burnout and turnover.
The Growing Concern: Employee Burnout
Even if you're not personally impacted by burnout, chances are you know someone who is. Half of all employees and 54 percent of managers say they're presently experiencing burnout, according to CNBC. Nine in ten have experienced burnout in the past year, and three-quarters say they've felt burned out at their current job, per Zippia.
Whereas most hoped burnout rates would subside as pandemic concerns waned, that doesn't seem to be happening. Although rates declined a bit in 2021, burnout has again soared to the same levels seen at the height of the pandemic, Aflac reports.
Symptoms of Burnout
"Burn-out is a syndrome conceptualized as resulting from chronic workplace stress that has not been successfully managed," according to the World Health Organization (WHO). The main characteristics of burnout include:
Feelings of physical energy depletion or exhaustion
Cognitive weariness and emotional exhaustion
Reduced professional motivation, effort, or efficacy
Increased mental distance from one's job
Feelings of negativism or cynicism related to one's job
Causes of Burnout
Burnout has six main causes, per Harvard Business Review (HBR) research:
Unsustainable workload
Perceived lack of control
Insufficient rewards for effort
Lack of a supportive community
Lack of fairness
Mismatched values and skills
Burnout is Fueling Job Departures
Burnout is the number-one reason people leave their jobs, Zippia reports. In all, 40 percent of workers who have recently left their jobs cite burnout as the cause.
Preventing Burnout as a Company
One of the biggest issues is that many businesses don't realize burnout is a problem for their company. Despite record-high burnout rates, 55 percent of companies say burnout doesn't impact them, per Quartz. Furthermore, 21 percent of employees say their company doesn't offer a burnout alleviation program, and 70 percent say their employer doesn't do enough to prevent burnout, according to Zippia. Businesses interested in addressing or preventing burnout in their organizations can apply the following strategies.
Trust employees and productivity-tracking software.
With the rise in remote work, employers have become less trusting that employees are devoting adequate time and energy to work. Microsoft describes this as "productivity paranoia." The tech giant notes that although productivity signals like hours worked and meetings accepted continue to climb, employees are feeling more pressure to prove they're working. This increases stress and often causes employees to work more hours than are healthy or required.
Help the team prioritize.
In all, 81 percent of employees say they want help prioritizing their workload, yet just 31 percent of managers assist with this, CNBC reports. With no clear prioritization, employees feel pressured to do it all or push themselves toward unreasonable goals.
Set universal objectives.
If employees are in similar roles, use the same metrics to measure their success regardless of whether they work in-person, remotely, or hybrid. This helps team members know what to focus on and can reduce productivity paranoia.
Give each employee 15 minutes per week with their direct manager.
Jennifer Moss, author of "The Burnout Epidemic: The Rise of Chronic Stress and How We Can Fix It," says asking open-ended questions and focusing on helping employees meet their objectives in a weekly 15-minute meeting is essential, CNBC reports. Ask questions like:
How was this week?
What were the highs and lows this week?
What can I do to make things easier for you next week?
Institute mandatory time off.
Many companies are now instituting mandatory time off, the New York Times reports. The strategies vary by company. For instance, some shut off email forwarding on the weekends to ensure teams are refreshed on Mondays. Others designate one day per month as an extra day off. Some shut down for a full week or give rolling week-long vacations to ensure everyone gets a break without shutting down the company.
Focus on engagement and team-building activities.
Explore ways to engage remote teams and identify team-building exercises everyone can do together. This can help reduce workplace isolation, improve camaraderie, and boost morale, all of which can help reduce workplace stress and combat burnout.
Burnout is Fueling Entrepreneurship
New business formation soared 42 percent over pre-pandemic levels last year, according to Gusto. Their research shows 1,590 Americans launched new businesses last year. Around half left their jobs to do so, and burnout was cited as the most common reason.
Life After Burnout: Tips for Starting a New Business
Whether you're launching a business as a new full-time career or establishing one as a side hustle, following a few best practices will lay the foundation for success.
Develop a full business plan and goals.
A business plan is essential, even if your new venture is something like consulting on the side within your area of expertise. Developing a business plan will help you think critically about where you want to go and what steps you need to take to get there.
Consider starting small.
Around ten percent of startups are keeping their employee count very limited, per Gusto surveys. Businesses start out stronger and tend to rank higher in areas like customer satisfaction that ultimately drive successful outcomes when employees are carefully selected.
Have a plan for working capital.
Although 23 percent of entrepreneurs represented in Gusto surveys say no capital was needed to start their businesses, the vast majority need some funding to get off the ground. Small businesses have historically been underserved by traditional lending channels and startups, with limited time in business and revenue, face more challenges. In addition to this, banks are raising the bar for funding even more due to economic uncertainty. It's no wonder that 63 percent of businesses say they had to dip into their personal savings to launch.
Regardless of which group you fit into, chances are that you'll need funding at some point, even if only to cope with growing pains as your company scales. Identify options, such as invoice factoring, that can provide you with working capital in the early stages.
Focus on cash flow.
It's not a lack of profit, but rather cash flow management issues, that are responsible for most business closures. Learn the basics of cash flow management and explore common cash flow management mistakes to fortify your business.
Consider partnerships.
Businesses with more than one founder outperform those with a sole founder by 163 percent, according to First Round research. Having a good partner by your side also spreads the workload and can reduce stress. Additional benefits can be gained by working with other businesses and startup programs that elevate your processes in specific areas or that can help your business grow.
Scale with Charter Capital
If your small business needs capital to create programs to reduce employee burnout and turnover, or you operate one of the country's latest business startups and need cash to grow, Charter Capital can help. We accelerate funding on B2B invoices to put cash in your pocket now without adding to your company's debt. Plus, we work with new businesses across a variety of industries, including transportation, security firms, consulting and service firms, and many more! Request a complimentary rate quote to learn more or get started. In the dynamic world of work-related stress and corporate culture, we are here to help you navigate and succeed, empowering the growth of entrepreneurship and lessening the risk of employee burnout.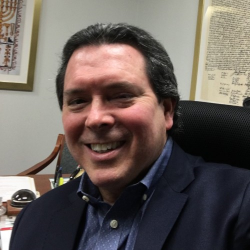 Latest posts by Joel Rosenthal
(see all)