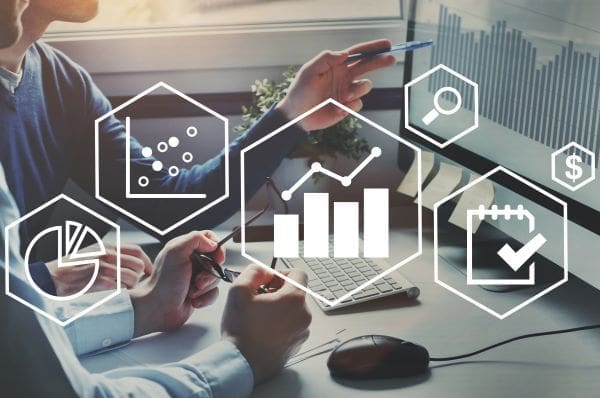 Equipping your team with the right online business tools can transform the way they work, allowing you to run a more efficient, effective, and profitable company. On this page, we'll explore the best tools for entrepreneurs and small businesses, along with a selection of free and paid options in each category. Discover online business tools that offer powerful features to enhance collaboration, streamline operations, and boost productivity for your team. From project management and communication to marketing and financial tools, our comprehensive suite of tools covers all aspects of your business needs. These tools save time and provide effective time management solutions to optimize workflows.
1. Online Business Tools for Project and Team Management
Businesses with mature project management capabilities are 21 percent more likely to meet their goals than their counterparts and are 21 percent more likely to come in at or under budget, and 24 percent more likely to do it on time, according to the Project Management Institute. They're also significantly less likely to experience project failure and issues that lead to project issues, like scope creep.
Modern project management tools also make it easier to collaborate and manage your team, with options to assign tasks, track hours, set and track budgets, and more.
Project Management Software and Time Tracking Tools
2. Online Tools for Business Accounting and Bookkeeping
Manual entry errors, such as the unintentional typing of the letter "B" instead of "M," which plummeted the stock market by more than 1000 points in 2010, are responsible for around 28 percent of input errors, according to Medium. Although typically seen on a much smaller scale, similar issues are often seen when companies use manual processes and workarounds like Excel sheets to manage their budgets and track spending. Business accounting and bookkeeping tools available today check for errors, double entries, and other common problems, plus integrate with other programs to reduce or eliminate manual entry altogether.
Furthermore, the average small business has $84,000 in unpaid invoices, with eight in ten invoices being at least 30 days overdue per Entrepreneur. This leads to cash flow struggles, which contribute to 82 percent of small business closures. In addition to using accounting and bookkeeping tools for improved management and tracking, businesses can work with an invoice factoring company to accelerate payment on B2B invoices and handle collections efficiently.
Business Accounting and Bookkeeping Tools
Invoice Factoring
3. Best Tools for Business Marketing
Nearly half of all small business owners manage their own marketing efforts, according to Small Business Trends. While tactics vary, both B2B and B2C brands say their top three strategies include social media, content marketing, and targeted social ads, per HubSpot. Project management tools such as those highlighted earlier can help small businesses stay on top of all their marketing campaigns. To boost efficiency and ROI or campaigns, project-specific tools are highlighted below.
Analytics Tools
SEO Tools
Social Media Marketing Tools
Content Production Tools
Graphic Design and Branding Tools
Email Marketing Tools
4. Best Website Builders and Blogging Platforms
A website is central to all marketing efforts because virtually any other marketing activity the business engages in directs traffic to the website. For instance, the call-to-action on an email campaign will typically send the reader to a landing page. Social media posts often link to blogs. Even offline activities create brand awareness that results in online searches for branded terms. Therefore, it's important to have a solid website and blog to support these efforts.
Website Builders and Blogging Tools
5. Online Business Tools for Calendar Management and Meetings
It takes an average of eight emails to schedule a meeting, according to Clockwise. Their research shows a typical employee spends nearly five hours each week just scheduling meetings and attends a total of 62 per month. These meetings and scheduling attempts take focus off critical tasks and diminish productivity, and they're far from the only tasks that need attention each day. Modern calendar management tools can handle everything from finding ideal meeting times for everyone involved to automating meeting workflows and helping structure a day for improved productivity.
Calendar Management Tools
Communications and Meeting Tools
6. Customer Relationship Management and Customer Support Tools
Organizations that use a customer relationship management (CRM) platform see a 29 percent increase in sales on average, a 24 percent increase in sales team productivity, and up to a 14 percent sales cycle decrease, per HubSpot. Their research also shows that $8.71 is returned for each $1 a business spends on a CRM.
Many CRM platforms offer customer service features, such as ticketing systems, email, chat, and integrated phones. However, these are available in standalone products too.
CRM Platforms
Customer Support Tools
7. Business Tools for File Sharing and Storage
A strong file-sharing system makes it easier for teams to collaborate, ensures content stays in company control, and helps keep files secure. Although many project management tools include file storage and sharing and even allow people to attach files to specific tasks and projects, there are times a company will have general-purpose documents or will want to share access to a file with a broader pool of people. File storage and sharing tools make this simple.
File Sharing and Storage Tools
8. Online Business Tools for Process Automation
If it's a repetitive process, chances are it can be automated. Let's say someone fills out a form on your website. An automation tool can add all the contact's deals to a CRM, assign the lead to the appropriate sales professional, send out a welcome letter, and add the contact to a nurturing workflow that will send them emails at regular intervals. This is how marketers save 25 hours per week with automation, and sales reps save around six, according to Zapier. Their research shows huge savings for IT, HR, and accounting departments too.
Automation Tools
Streamline Your Accounts Receivable and Unlock Working Capital to Obtain ROI-Boosting Online Business Tools
Whether your business wants to accelerate collections or needs working capital to obtain a tool like those listed above, Charter Capital can help. Request a complimentary invoice factoring rate quote to learn more or get started.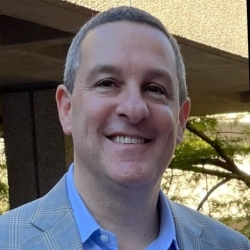 Latest posts by Gregory Brown
(see all)