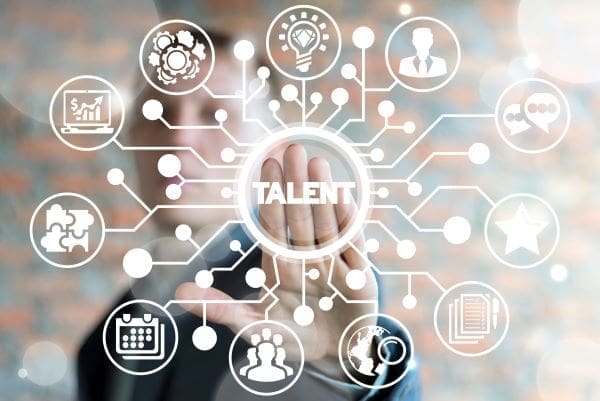 The best recruitment strategies make it easier to attract top talent, speed up the search and hiring process, and go a long way toward ensuring the ideal candidate is placed in each role. Use the recruiting idea on this page to level up your recruitment strategies and grow your team quickly.
What is Recruitment?
Employee recruitment refers to the end-to-end process of attracting potential job candidates, creating shortlists, choosing candidates, and all other steps along the hiring journey.
Internal Employee Recruiting Strategies
Internal job boards
Managerial nominations
Knowledge, skills, and abilities (KSA)databases managed by HR
External Recruiting Strategies
External job boards
Third-party recruiters
Temp-to-hire agencies
Public relations activities
Talent Pool vs. Talent Pipeline: What's the Difference?
Two common terms often talked about alongside recruitment sourcing strategies are "talent pool" and "talent pipeline." Although sometimes used interchangeably, talent pool refers to the collective grouping of potential job candidates. The talent pipeline is more selective and only includes people who have demonstrated they're qualified for a role in some way.
9 Best Recruiting Strategies for When You Want to Grow Your Business
Now that we've covered the basics, let's explore some recruitment strategies you can start leveraging right away.
1. Develop a Strong Employer Brand
More than two-thirds of candidates research companies online, and 37 percent say they'll move on to another job posting if they can't find information, according to CareerBuilder. To ensure potential candidates find you and like what they see, ask yourself these questions:
What makes you a top employer?
What distinguishes your business from other employers?
Why do people want to wake up every morning and work for you rather than the business down the street?
How does your team work differently than others?
How would you describe your company culture?
Once you know which themes or branding elements you're leveraging, find novel ways to share your employer brand with the world. For instance, you may wish to profile employees who emulate your brand ethos on your blog or cover company events that tie in with your values. On social media, consider sharing photos of employees going about their days or engaging in team activities.
Keep sharing this content even if you're not actively recruiting to build awareness and familiarity for your employer brand. People will start to seek you out before you have an opening, and you'll have a talent pool ready to go as needed.
2. Leverage Technology to Streamline Your Recruitment Process
The right technology can help you recruit faster and more cost-effectively. For instance, an applicant tracking system (ATS) makes it easier to follow candidates through the hiring process, much like a CRM makes tracking sales leads easy. Some of the more modern ones will assess resumes based on keywords included and rank them so that the hiring team can focus on the most qualified candidates. Others streamline the posting process or automate repetitive tasks such as scheduling interviews.
3. Prioritize Diversity, Equity, and Inclusion in Your Recruitment Strategy
Companies with a diverse workforce are 35 percent more likely to experience greater financial returns than their counterparts, according to Forbes. They're 70 percent more likely to capture more markets and 1.7 times more innovative too. To achieve these types of results, aim for a team that's comprised of different:
Abilities
Ages
Cultural backgrounds
Educational backgrounds
Genders and orientations
Races
Religions
Socioeconomic backgrounds
You won't automatically build a diverse talent pool without intentionally cultivating one, though. You'll need to start by creating a culture of inclusion, building it into your brand identity, and mindfully recruiting candidates through different channels to do it.
4. Be More Strategic with Candidate Sourcing
Companies are often reactive when it comes to hiring. Sourcing strategies in recruitment are more proactive in nature and help ensure you have candidates ready to go when your business is growing. A few tips here include:
Source even when a role isn't open yet. Great Resignation aside, only 36 percent of the workforce is actively looking for a new role at any given time, but 90 percent is open to discussion and learning, per Employa. You can nurture these relationships until you're ready to hire.
Source from the ATS. These are people who have already expressed an interest in your company. They may not have gotten the job the last time, but that doesn't mean they're not excellent candidates for another role or top-tier choices for the next round of hiring.
Diversify sourcing channels. This is a key component when creating diverse teams and can help you uncover untapped talent.
Include offline recruitment activities. Networking, partnerships, conventions, and more can help keep your talent pool well-stocked.
Maximize employee networks. Happy and productive employees tend to refer others with the same qualities. You may want to consider an employee referral program offering a referral bonus to hire an employee referred by an existing employee.
5. Strengthen Your Talent Pipeline
One of the most important components of sourcing strategies for recruitment is building a robust talent pipeline. Again, these are candidates who have been prequalified in some way, so the quality is better, and they move through the hiring process quicker. Some ways to address this include:
Working very closely with managers to clarify roles and expectations.
Working with managers to identify candidate "must-haves" and "nice-to-haves."
Stay close with shortlisted candidates that are still eligible for hire and continue nurturing the relationships.
6. Offer Employee Perks and Benefits
Perks and benefits can make a world of difference when talent is choosing between multiple offers. Plus, they help boost morale and loyalty after hire. Some popular examples are provided below.
Employee Benefits
Health, vision, dental, disability, and life insurance
Wellness program
Mental health coverage or benefits
Paid time off (PTO)
Paid family leave
Retirement benefits
Professional development and education
Employee Perks
Flexible schedules and remote work
Employee recognition programs
Paid volunteer time
Lunches, snacks, and beverages
7. Optimize Your Job Postings
Think of your job posts like you do your marketing. A great job post draws the right candidate in, speaks to their needs, and makes it easy for them to take action. The tips below can help you achieve this.
Remember your employer brand and tell your company's story in the job post, so people can picture themselves immersed in the culture.
Use keywords to make it easier for candidates to find.
Avoid biased language. Even something as simple as using gendered terms can reduce the number of applicants and greatly reduce the diversity of candidates.
Be mobile-friendly. Nine in ten job searchers are using their phones to research openings, and one in five is applying from their phone, per Inc.
Check out similar jobs and explore ways to differentiate yours.
8. Answer Candidate FAQs
If possible, add a page to your company website that answers hiring FAQs. It can help address concerns that might otherwise prevent people from applying and will make the process smoother for candidates moving through your recruitment workflow.
The more you work with candidates, the easier it will be to gauge what needs to be on the page. As a start, you may wish to include:
The steps involved in the hiring process.
How resumes should be submitted.
Key people involved in the hiring process.
Who to contact if the candidate has a question.
How candidates are notified if they don't move to the next stage and what happens to their resume after. For example, do you keep it on file and reach out if something else comes up or should they reapply?
Hiring policies.
General information about the company and employer brand.
9. Step Up Your Interview Game
Interviews are about more than determining if someone has the aptitude and skills for the role. Use the interview to get to know the candidate's personality, temperament, and motivation. You may also be able to gauge soft skills like emotional intelligence and coachability.
To ensure the best candidate is selected, many businesses opt for a structured series of interviews rather than a single one. A typical flow might include:
A brief phone screening to gauge the candidate's interest, experience, and skills.
Assessments such as personality or aptitude tests.
Formal interviews with HR, leadership, and management.
Background and reference checks.
Invest in Your Recruitment Strategies with Help from Charter Capital
Recruiting top talent is always an investment, but it's far more cost-effective to get the right person in a role to start than it is to constantly replace employees. Finding and hiring top talent can be a challenging task, but with the best recruitment strategies in place, you can attract and retain the best candidates for your business. If a lack of working capital is holding you back from building a team that will support your company's growth, Charter Capital can help. Request a complimentary invoice factoring quote to learn more or get started.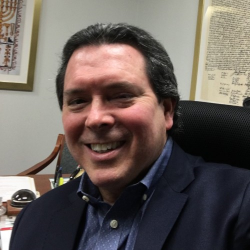 Latest posts by Joel Rosenthal
(see all)