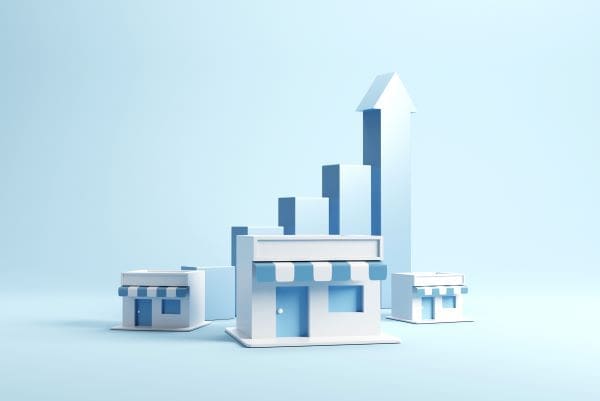 Want to expand your business but not sure the timing is right? With the majority of small business owners feeling confident about the future per Small Business Majority surveys, now may be the best time to grow. Below, we'll explore some signs it's time to expand your business and cover some tips to help you get started.
How Do You Know When to Expand Your Business?
Look for some of these signs that you're primed for success before expanding a small business.
1. Demand Exceeds Supply
One of the biggest signs a business is ready for growth is that customer demand is exceeding supply. It's easy to tell if this is happening when you're selling raw goods because your stock sells out before you can replenish it or as soon as you restock. If you run a service-oriented business, however, you may be overbooked, have long waits for bookings, or have a lengthy waitlist instead.
2. You Have a Strong Team
A diverse team with well-trained and engaged employees is crucial to growing your business. Teams that work well together are better at solving problems, more innovative, and more productive, per Atlassian. They're also happier and less prone to burnout – all things that can help ensure your growth initiatives are successful.
3. Space is Becoming Limited
Whether you have a line out the door, limited customer space inside your business, or are running out of space to keep adequate inventory on hand, it's a good sign that you're ready to add a location or move to a larger location.
4. Your Company is Meeting its Goals
If you're meeting your goals and your metrics are solid, it usually means that you have the right systems, processes, and resources in place to run a healthy business. You can duplicate these successful practices as you expand your business.
5. Your Industry is Expanding
Sometimes industries stagnate or start to fade away like in-person video rentals did as streaming services became popular. Industry declines like this are a warning sign to hold off on expansion.
Other times, an industry starts generating more interest or booming. This was seen in the short-term with sanitizing products at the start of the pandemic. Other, more long-term industry growth has been seen in niches like green cleaning products, artificial intelligence, and mental health care. Determine if your industry and niche are growing in a similar way. If they are, it's a good time to explore whether you can expand your business.
6. Customers Are Reaching Out to You
Sometimes, customers are vocal and will literally tell you that they want more products, services, or locations. You can also solicit this type of feedback through surveys. However, you're more likely to "hear" these types of requests through customer actions instead. For example, customers may say they're traveling to visit your business, you may receive calls outside your service area, or you may realize you're shipping products to a larger area. Analyze your customer data or CRM to gain insights and improve customer service.
7. You Have a Solid Business Growth Plan
There are many different ways to grow your business beyond opening a new location. If you've explored the various marketing strategies and have a written plan, you're off to a good start. However, sharing your plan with at least one trusted confidant is also advantageous. Choose someone who understands your business and is comfortable raising questions or concerns. It's better if they poke holes in your plan or make you think critically about it now than to discover you may have overlooked something after launching an initiative.
8. You Have Enough Capital to Expand Your Business
Around 90 percent of startups fail, per the Startup Genome Report. Premature scaling is often to blame, with funding-related issues among the top five causes. Similar issues are seen with established businesses too. For example, 82 percent of business failures are traced to poor cash flow management per NFIB research. In this sense, it's not a lack of capital, but often spending and budgeting issues, or even poor collections processes, that ultimately damage the business.
If your business financials are strong and you have enough working capital to invest in growth initiatives, you're in a good position to expand your business.
Ways to Expand Your Business: Where to Start
If you're seeing one or more of the telltale signs, it's time to grow your business, the next phase is planning the actual expansion.
Create a Detailed Expansion Plan
If you don't already have a business growth plan, as covered in point seven above, start there. Work out a full budget with anticipated expenses.
Adjust Your Marketing Strategy
Your new marketing strategy may be identical to the one you already have, but make sure you're looking at any changes to the target customers/ personas and any competitive advantages possessed by your business. Also, make note of how the sales team will handle new leads or changes to the sales flow.
Look into Legal Requirements
Depending on your expansion strategy, you may need to change your business's legal structure. For example, instead of operating as a sole proprietorship or partnership, it might make more sense to form an LLC or corporation. You'll also need to ensure you have the right licenses and permits and that you're registered with the appropriate agencies in any jurisdictions in which you plan to operate. A business attorney and/or tax specialist can help ensure you're covering all the bases to minimize your liabilities.
Ensure You Can Finance the Expansion Comfortably
Working capital issues and funding shortfalls will not only derail your expansion plans but can put your entire business in jeopardy. Even if you think you'll have adequate working capital to launch your growth initiatives, research what avenues will be available if you have an unexpected working capital shortfall later.
For example, invoice factoring can accelerate payments on your B2B invoices. You don't need to factor all your invoices or factor with every client. However, if you build a relationship with an invoice factoring company before you need funding, you'll get faster funding and possibly even same-day payments if you need them later.
Expand Your Business with Help from Charter Capital
As a leading invoice factoring company, Charter Capital makes it easy to secure working capital when you need it most. There are no sign-up costs and no long-term contracts, plus most businesses will qualify. You can use your factoring cash to fund growth initiatives right away or simply sign up and be prepared in case your business needs a quick cash injection later while it's growing. To learn more, contact us today or request a free quote.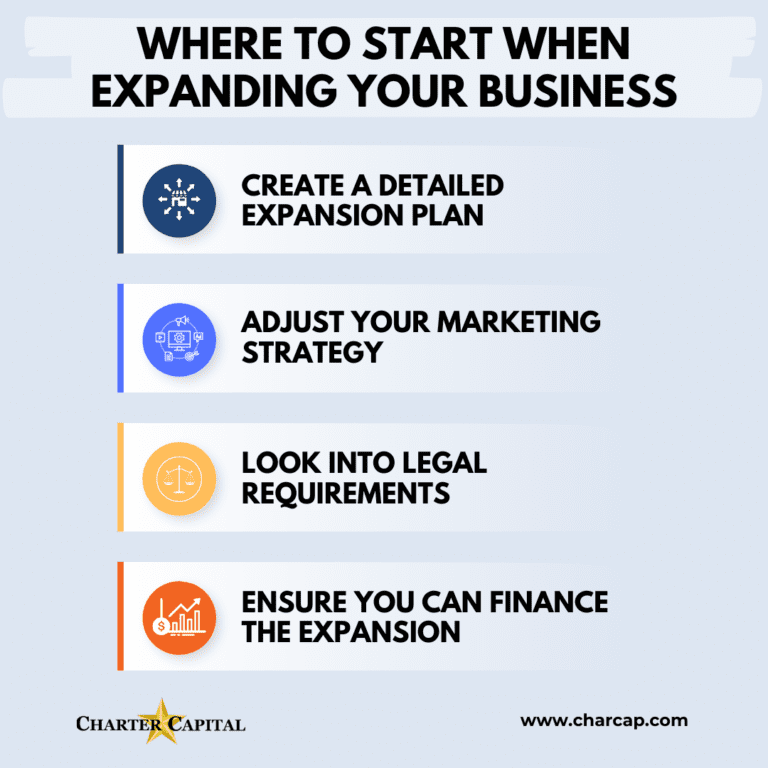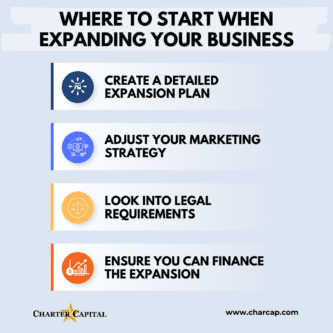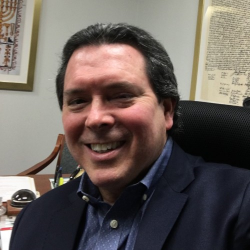 Latest posts by Joel Rosenthal
(see all)