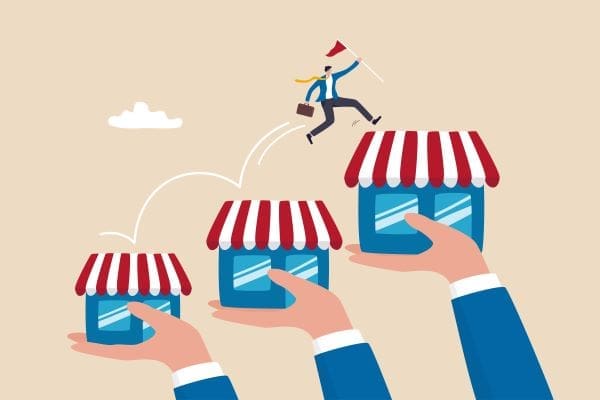 Expanding a business under the right conditions and with the ideal strategy can be incredibly rewarding. But how can you tell if the time is right or which method of growth is best? Below, we'll go over some signs it's time to consider expanding your business and cover tips that can help you do it quickly.
When to Expand a Business
Before we start breaking down ways to expand your business, consider if the timing is right. It's not a good idea to move forward just because you're impatient over stagnation or because you feel ready. Instead, you should be seeing one or more of the signs below.
You've Got "Regulars"
Roughly 65 percent of business comes from existing customers on average, according to SmallBizGenius. If you have a strong customer base, it indicates there's an ongoing demand for what you're offering. Use a CRM to track customer behavior and monitor KPIs.
You're Dominating Locally
Just one in five businesses with below-average growth rates in their local market manages to outgrow their peers, per McKinsey. Your business should be performing well in your region before you try to expand outward.
If you are doing well locally, look for other signs that there's demand for your business elsewhere, such as orders being placed from far away or customers reporting they're traveling to see you.
Your Business Has Been Profitable for Several Years
Lots of things can impact profitability in the short run. For example, you might see a spike during certain seasons or if a competitor shuts down. However, ongoing sustained profit shows you're likely nailing business operations and providing excellent customer service. You should be able to replicate the success of your growth initiatives.
You Have Strong Cash Flow
Cash flow can be a double-edged sword. On one hand, you need strong cash flow to cover your expenses invest in growth, and expand your business. On the other hand, reduced cash flow can often be a sign that your business is already growing, especially if you invoice customers and it takes months after delivery before you see a check for your goods or services.
If you think you have sufficient cash flow for growth, run an analysis to confirm the level has been stable for some time. You can still expand if cash flow is tight, but you'll want a backup source of funding ready to ensure your business can survive the growth.
You Have Infrastructure and Resources
A strong and reliable team, vendors who are prepared to ramp up, equipment, and other resources should all be in place, or at least accessible before you activate any business growth strategies.
Your Industry or Market Is Growing
Consumer trends shift over time. If your industry or market is stagnant or even shrinking, it's probably not going to be a good time to grow unless you're expanding with a related product or service that's gaining demand. Equally, if your industry or market is growing, it may be a good opportunity to capture a larger share.
7 Tips On How to Expand Your Business
Now that we've covered if the timing is right, let's explore how to expand your business.
1. Improve Your Customer Experience
If you're running an average professional services business, you'll lose around 27 percent of your customers each year, according to CustomerGauge. Those in manufacturing lose around 35 percent, while logistics companies lose 40 percent, and wholesale businesses lose 56 percent. These churn rates represent how many potential customers the business will need to bring in just to hold steady. New customers are generally needed on top of the existing counts to see growth.
At the same time, it can cost five times more to attract a potential customer than to retain one, and just a five percent boost in retention can increase profit from 25 to 95 percent per OutboundEngine research.
What this means is that it's imperative to keep your current customers happy, and you can do that by improving your customer experience.
Track data internally to identify trends in what your customers view, open, and respond to. Use this to deliver more of what they want.
Developing a relationship and creating customer loyalty requires regular contact with your customers.
Gather customer feedback through live chat tools and surveys to find out if customers are getting stuck anywhere and ways you can improve the experience to create a better customer journey.
Go through your own customer flows and experience what they do firsthand.
2. Create a Customer Loyalty Program
A customer loyalty program can help your business grow in much the same way that improving customer experience can. Customers spend 67 percent more when they're part of a loyalty program, according to AnnexCloud. Their research shows loyalty programs can also influence affinity and how often people recommend your business to others as well.
3. Research the Competition's Digital Strategy
Take a look at what your competitors are doing online. Examine the ads they place, their landing pages, websites, and other marketing collateral. Keep tabs on it for a few weeks or even months and watch for changes. If the way they promote themselves seems relatively stable, it's a sign that they may have found a winning advertising strategy, which you can duplicate to achieve similar results.
Be mindful of "keeping up with the Joneses" here. Just because a competitor is doing something doesn't mean it's a successful strategy. For example, you may see a competitor release a series of video shorts. If you can see the view counts on them and they're comparatively low, it's not a strategy you want to borrow.
4. Be Adaptable
One of the biggest advantages small businesses have over large ones is that small businesses can pivot faster. You probably don't need clearance from a board, approval from a legal department, or multiple massive teams to align before you can seize an opportunity. If you're adaptable and ready to move, you'll beat larger competitors to market and will have the first mover advantage.
5. Move into New Markets
The more traditional way of expanding a business is to move into new markets; to sell your current products or services to a new group of people. You can do this by finding a new demographic to target or by expanding geographically, perhaps with a new location.
6. Add New Offerings
New offerings can help you grow your business in multiple ways. First, it may allow you to reach markets that aren't interested in your current offerings. Secondly, it may allow you to increase sales with your current customers.
Learn as much as possible before launching something new. Solicit feedback from current customers, research demand for similar offerings, or consider working with focus groups to find out if you're investing in a winning opportunity.
7. Consider Franchising
If you have a replicable business model, proven profit, and unique offerings, franchising is an alternate way of expanding a business that won't necessarily drain your resources.
Get Help Expanding Your Business with Invoice Factoring
Most methods for expanding a business require working capital at the onset, and businesses often struggle with cash flow crunches during periods of rapid growth. Therefore, it's important to have a business funding solution in place at these times. Invoice factoring can help by accelerating payment on your B2B invoices. Most businesses qualify because it's not a loan, and there's no debt to pay back because your customers clear the balance when they pay their invoices. If it sounds like invoice factoring might have a place in your business growth strategy, learn more or get started by requesting a complimentary rate quote from Charter Capital.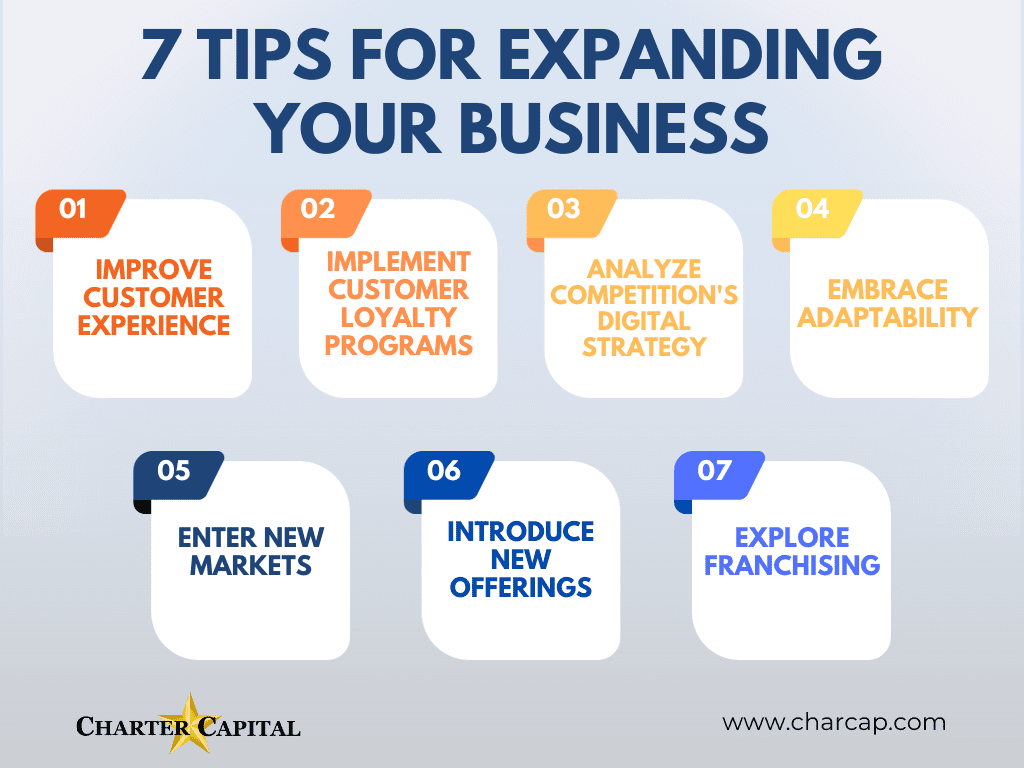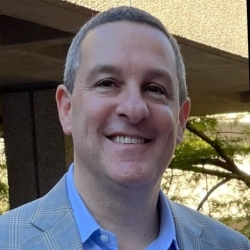 Latest posts by Gregory Brown
(see all)