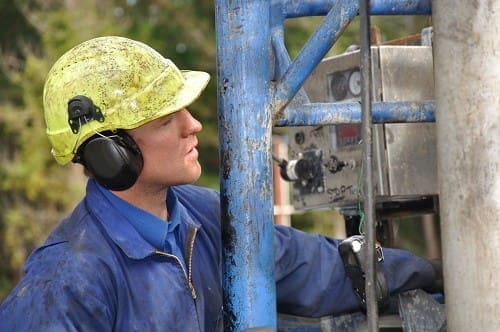 June 04–Shell has started oil production at a project in the Gulf of Mexico about 150 miles southeast of Port Fourchon.
Production at the Kaikas project started last week, about a year ahead of schedule, company officials said.
Made up of several subsea wells attached via pipeline to an existing production platform, Kaikas can break even with oil prices of $30 a barrel, the company says. That's down significantly from $60 or $70 a barrel economists and analysts have widely touted as the break-even oil price in the deepwater Gulf over the past several years.
"We believe Kaikias is the most competitive subsea development in the Gulf of Mexico and a prime example of the deepwater opportunities we're able to advance with our technical expertise and capital discipline," Andy Brown, upstream director for Royal Dutch Shell, said in a news release Thursday. "In addition to accelerating production for Kaikias, we reduced costs with a simplified well design and the incorporation of existing subsea and processing equipment."
The Kaikias development, in about 4,500 feet of water, sends oil from its four wells to the Shell-operated Ursa hub. From there, it flows into a pipeline in the Mars oilfield that sends crude onshore and to refineries across the Gulf Coast.
Kaikas will produce oil for several years, with peak production estimated at 40,000 barrels a day. The company estimates the project could ultimately produce a total of 100 million barrels of crude.
One of the Kaikas wells extracts oil from 34,500 feet below the seafloor, the the longest well Shell has ever drilled.
About a week ago, Shell also announced a new discovery near its Appomattox field, about 200 miles southeast of Port Fourchon. Called Dover, the latest find is in 7,500 feet of water, and the well was drilled to 29,000 feet below the seafloor.
Shell says the Dover find is also a likely candidate for a subsea well that would connect to its Appomattox platform, which arrived onsite earlier this year, about 13 miles away. Appomattox, in the Gulf's Norphlet oilfield, is expected to begin production next year.
"Dover showcases our expertise in discovering new, commercial resources in a heartland helping deliver our deepwater growth priority," Brown said. "By focusing on near-field exploration opportunities in the Norphlet, we are adding to our resource base in a prolific basin that will be anchored by the Appomattox development."
The developments come amid an offshore oil bust, sparked initially by a global crude glut and resulting decline in prices, that has lasted nearly four years, stripping roughly 16,000 jobs from Houma-Thibodaux's oil-based economy. Oil prices have rebounded, trading over the past several weeks above $70 a barrel, though much of the U.S. production has focused on inland shale fields, where break-even costs are as low as $30 a barrel.
Kaikas is the latest example of a trend Louisiana economist Loren Scott discussed during a speech April 17 in Houma before the South Central Industrial Association.
Efficiencies that have brought down the break-even point for Gulf projects have come at a cost to many of the oilfield service companies and workers based in Terrebonne and Lafourche parishes. As oil companies become more efficient, they have demanded lower prices from service businesses and suppliers and often need fewer platforms, service boats and workers, Scott said.
Most of the relatively few leases companies purchased during the latest Gulf sale in March are close to current platforms. That allows firms to drill several subsea wells and connect them via pipeline to existing platforms rather than building new ones, costing area companies business and local communities jobs.
— Executive Editor Keith Magill can be reached at 857-2201 or keith.magill@houmatoday.com. Follow him on Twitter @CourierEditor.
___
(c)2018 The Houma Courier, La.
Visit The Houma Courier, La. at www.houmatoday.com
Distributed by Tribune Content Agency, LLC.
Latest posts by Keith Mabe
(see all)