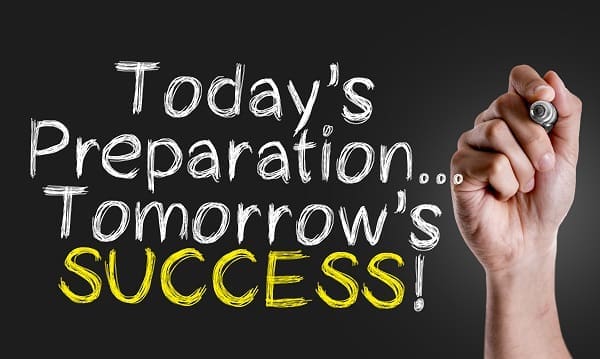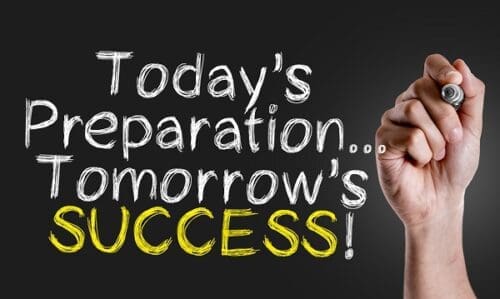 7 Ways Business Leaders Can Prepare for Success.
Business leaders face challenges unlike anything else seen in the past. From absenteeism related to COVID-19 through supply chain issues and morale, what it means and what it takes to lead effectively has changed dramatically over the past couple of years. As you prepare for the upcoming year and beyond, addressing these seven areas will help you carve a path to success.
1. Nurture Relationships with Your Team
One-in-four employees quit their jobs last year, according to a CNBC report. Often dubbed "The Great Resignation," the massive shift is causing businesses across the country to lose their most tenured employees. Unfortunately, researchers say companies are treating the losses as they did before the pandemic, with recognition programs and compensation reviews. Today's employee isn't dealing with the same challenges. They want work-life balance and flexibility at a micro-scale, researchers say.
Exit interviews can help business leaders gauge what's happening on a larger scale and implement helpful programs, but it's essential to be tuned into employees and their needs. Leaders must have the flexibility to accommodate before losses occur as well.
2. Invest in Development
More than half of all employees consider career growth and opportunity more important than salary according, to Forbes research. However, just one-in-five would recommend their company's learning and development opportunities. Creating a solid learning plan for employees with clear progression paths can be a serious game-changer for businesses today.
However, it's important to note that leaders require development too. Given the large shifts in the workforce, it's essential to home in on skills that can help stakeholders lead through inspiration and address areas like diversity.
3. Forecast and Be Ready to Pivot
Constant economic shifts mean businesses must be running their numbers far more often and be ready to pivot as new information emerges. This ensures the business is agile enough to reduce budgets quickly as needed, yet can also seize opportunities to gain a competitive edge in stronger times.
4. Evaluate Your Client Experience
Customer loyalty has taken a nosedive in recent years, and outlets like Gartner say the single most important thing businesses can do to improve loyalty is focus on the customer experience. That doesn't necessarily mean giving customers all kinds of bells and whistles or rewards, but simple things, like ensuring each connection with customer service delivers real value. Because of this shift, more than 80 percent of brands are increasing their investment in loyalty by five percent or more this year per Forrester.
While Forrester leans more toward the use of loyalty service providers and big data to help companies identify their weak points, smaller businesses can run their own internal surveys to identify what their customers want, areas in which they excel, and areas for development. It's helpful for leadership and employees to go through various customer processes as well, as this can help your team identify friction and opportunities for improvement.
5. Leverage Tech, but Stay Human
Certain forms of technology improve the customer experience. For example, 46 percent of shoppers confirm inventory online before going to a store, according to Google research. Almost 60 percent say they research online first to ensure they're making the best possible choice. Yet, 70 percent want the ability to shop in person too. These statistics show how important it is, not just to be both online and in-person, but for both experiences to work hand-in-hand to help the customer. Known as omnichannel, it's one example of how technology can benefit your business.
On the flip side, sometimes technology can be a major flop for businesses. Such was the case for a major telecom company that leverages sophisticated tech to help gauge the seriousness of a customer's concern before attempting to assuage. As reported by Forbes, the company ignored the long-term customer's requests to match a competitor's offers until the customer was already changing providers. Had a human been responsible for making the decision the first time, the story might have had a much more positive resolution.
6. Take Care of Yourself
Executive burnout is being referred to as "The New Pandemic." Two-thirds say they've suffered from burnout in the past year, according to research presented by Digiday. More than three-quarters say managing their people has made them feel overwhelmed. While most employers recognize this upward swing in mental health concerns with their employees and have enacted policies to alleviate it. Unfortunately, 84 percent say they feel at least partially responsible for employee burnout rates per BenefitsPro. Furthermore, experts say leaders often don't have the permission or language to ask for help when needed. If you're the one at the top, you have the right and obligation to put these systems in place for yourself and your managers.
7. Become a Visionary Again
Chances are, you got where you are today by dreaming of the impossible and painting that picture vividly for those around you. It works! Inspired employees are more than twice as productive as their counterparts and the ability to inspire consistently ranks among the most important leadership traits, according to research compiled by Inc. magazine. But, between the burnout and the constant pivots caused by the pandemic, you may have, understandably, lost some of that spark.
Take some time to consider what ignites you most about your company and career. Get it in writing and spend time each day meditating on it. Make this year your year to dream again and share that passion with your people. They'll start to dream alongside you again too.
Be Ready to Seize Opportunities by Accelerating Your Cash Flow
At the end of the day, all these lessons for business leaders require working capital. If your business is experiencing rapid growth and it's impacting your ability to seize opportunities, invoice factoring can help. It's like getting an advance on your B2B invoices. Your customer gets their standard payment terms, and you can get cash as quickly as the day you send your invoice. To learn more about invoice factoring and find out your rate, contact Charter Capital for a complimentary rate quote.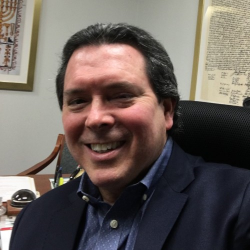 Latest posts by Joel Rosenthal
(see all)