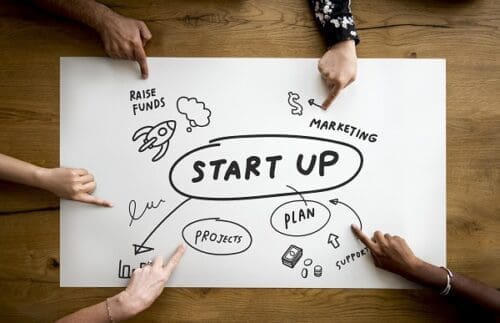 About a million small businesses launch every year, according to the U.S. Small Business Administration (SBA). More than three-quarters make it to the two-year mark, but certainly not without grit and the ability to overcome the multitude of startup challenges entrepreneurs face. Whether you're already wrestling with issues or want to prepare yourself for some of the biggest challenges in the startup journey, you'll walk away with the insights you need here.
1. Cashflow
Poor financial management is one of the leading reasons why startups fail. According to research presented by the National Federation of Independent Business, Inc (NFIB), eight out of ten business failures can be traced back to poor cash flow management. To be clear, this is distinct from profitability. New businesses can be profitable and still fail due to cash flow issues by doing things like failing to collect on invoices in a timely manner or overspending based on their available working capital.
Good bookkeeping is paramount here, particularly if you're making good predictions about your cash flow. However, you still may find yourself in a bind if you face unexpected expenses or a large invoice goes unpaid for an extended period. Founders can also struggle during periods of rapid growth simply because you're funding the cost of more orders, additional payroll expenses, and greater overhead with the limited resources you amassed before leveling up.
It's imperative to have multiple funding solutions to fall back on when this happens. It's also wise to think beyond traditional lending, as just 44 percent of small businesses that apply for loans, lines of credit, and merchant cash advances receive full funding per the latest Small Business Credit Survey. Consider applying for invoice factoring. It works by giving you immediate payment on your B2B invoices and has much higher approval rates. Plus, you can typically choose which invoices you want to factor, so you can set it up and not use it until you need a cash injection.
2.  Partnership Decisions
Nearly 87 percent of nonemployer and 13 percent of small employer small businesses are sole proprietorships, meaning there's a single person at the helm. Running a sole proprietorship may seem ideal if you're not keen on involving someone in your business decisions or sharing the profits, but there are advantages to bringing someone else on board. For example, teams with more than one founder outperformed solo founders by 163 percent, according to First Round research. Seed valuations are also 25 percent less for solo founders, which can be a major sticking point if you're trying to entice potential investors or making a case for other forms of funding.
If you've already worked successfully with someone in the past, choosing a partner is easy, provided that person is eager to work with you again. If not, you still have options.
Connect with other entrepreneurs through local organizations to see if you can find someone who complements your skillset.
Explore working with investors who have experience and connections in areas you don't.
Hire employees who might serve as cofounders and give them the opportunity to demonstrate their skills before bringing them on as an equal.
3. Hiring Suitable Employees
Hiring good employees is one of the biggest business challenges startups face. Unless you're starting with a major chunk of cash, employee pay is typically going to be lower, there won't be a swanky benefit package, and work/ life balance is often an issue. Adding to this, the most qualified candidates are all too familiar with the failure rates of startups, which can make them wary of even entertaining a conversation.
Thankfully, you can overcome many of these challenges by highlighting what you can offer good candidates, such as rapid career growth and positive company culture. You may also want to include perks like stock options or flexible schedules.
It's also worth noting that your earliest people will need to wear many hats and serve specific purposes. Spend time evaluating your business plans and the types of people and skills you'll need to get to where you want to go, then hire strategically to ensure each person is a good fit for your needs.
4. Fierce Competition
There's undoubtedly fierce competition in every industry and learning how to deal with yours is key to business success. As a small business owner, it's easy to get caught up in what each competitor is doing too. You may see one on social media and want to develop a following like they have or invest in product development to outdo someone else's latest feature.
The thing is, you can't outdo everyone at everything. Each competitor has distinct advantages that have helped them get where they are. Instead of focusing on what they're doing well, look more at opportunities they're missing or areas in which your startup has an advantage over them.
5. Finding Customers
Finding customers fast is key for startup businesses. Your survival hinges on it. But, what can you do when you don't have a massive advertising budget like your competitors?
For starters, get familiar with your target market. Do research to find out who might use your products or services, what might motivate them to buy, and what stands in the way of them making a purchase. To start, you may want to focus on a group your competitors are overlooking or that you can make a unique case for.
You can also attract new customers through an educational blog. Share helpful information on topics your audience cares about on platforms like Facebook and LinkedIn depending on where your target audience congregates. Research shows it's equally important for a CEO to have an online presence too. Not only does it build bridges with employees, but will help humanize the brand and it will help with PR concerns, per Forbes research. In other words, just being active online will help address many of the common challenges you face and it's easy to do.
Ask for feedback as you grow your customer base as well. That way, you'll learn more about what your prospects are looking for and identify ways to boost loyalty too.
6. Time Management
New startups are demanding and there's only one you. Plus, you need time for sleep, family, and personal interests. Around 30 percent of entrepreneurs suffer from depression and 50 percent of those who hit that stage wind up with burnout, according to Entrepreneur magazine. Effective time management means giving yourself what you need to feel good and help your business down the path of success too. If you're coping with small business problems, carving out the necessary time for things like sleep may fall low on the priority scale compared to something like making payroll, but when you manage your time effectively, you don't have to choose. Consider these quick tips:
Delegate as much as reasonably possible.
Let go of the idea of perfection.
Outsource specialty work, such as bookkeeping and legal contracts.
Break up your longer projects into small tasks that you can accomplish in one sitting.
Create a schedule that allows ample time for tasks and stick to it.
Address Your Financial Startup Challenges with Factoring
Find yourself short on working capital due to increased sales, certain times of the month, or during slow periods? Invoice factoring may be the easy-qualify, no-debt solution you're looking for. Learn more and request a free Charter Capital rate quote now.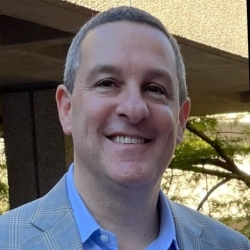 Latest posts by Gregory Brown
(see all)