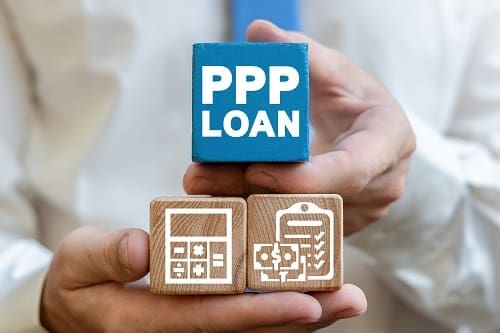 The Paycheck Protection Program (PPP) has been a crucial lifeline for countless small businesses, but it's likely not enough to ensure your funding needs are met in the long run. On this page, we'll explore how PPP loans work, their benefits and shortcomings, and go over some PPP loan alternatives that can help.
PPP Loans Help with Immediate Payroll Needs
As part of H.R.748, also known as the Coronavirus Aid, Relief, and Economic Security (CARES) Act, the PPP sought to put $350 billion in the hands of business owners during the COVID crisis.
The PPP loan program offers three key incentives.
Businesses receive government financial assistance to keep their doors open. With cash in hand, businesses can cover expenses despite COVID closures and diminished revenue.
Businesses are incentivized to keep employees on their payroll. To keep unemployment numbers as low as possible, the government included stipulations about maintaining pre-COVID staffing levels.
Businesses can apply to have their PPP loans forgiven. Because many PPP loans may not need to be paid back, they're more like grants than traditional loans.
PPP and EIDL loans helped small businesses during the early stages of the pandemic.
Before the pandemic, an average small business could only stay afloat for 27 days without revenue, according to Business News Daily. Certain industries have a much shorter span. Those in the personal service industries usually only have about 21 days of cash, while retailers have 19 and restaurants have 16.
The cash PPP loans delivered saved many businesses from permanently shutting their doors as shelter-in-place orders began and closures were mandated.
As part of the coronavirus relief efforts, Small Business Administration (SBA) provided SBA loans with lower interest rates, such as economic injury disaster loans (EIDL), to small businesses that met the eligibility requirements.
Small businesses face different difficulties today.
These days, it's not about making ends meet when revenue is suspended. Businesses must cope with major paradigm shifts that require increased spending in new areas to continue operations. Examples include:
All too often, these are not things that can be solved with a single small business loan, e.g. microloans. Small businesses have to rebuild their processes from the ground up to ensure they're meeting customer needs, complying with new guidelines, and can maintain enough cash flow to cover all these new expenses.
Debt-Free Financing Using Your Accounts Receivables
You may qualify for a form of debt-free financing that allows you to turn your accounts receivables into immediate cash if your small business needs more than a PPP loan.
If your business generates B2B invoices, factoring can provide you with the working capital you need to cover payroll, purchase supplies or equipment, and more. Rather than taking out a loan that needs to be paid back, you simply ask a factoring company to purchase your unpaid invoices. The factoring company gives you advance payment on your accounts receivables, then waits for your customers to pay their invoices and collects from them.
Invoice factoring comes with a wealth of benefits.
Factoring may be a short-term cash flow solution, but it helps companies grow stronger in many ways.
It's a debt-free solution. Businesses don't take on any debt with factoring, so they are always working toward the future, not paying off what they borrowed yesterday.
Cash flow is accelerated. You're no longer stuck waiting 15, 30, or even 45 days or more for payment. You can get paid the day you send your invoice.
Qualifying is easy. Since factoring is not a loan, you can qualify even if you might not be eligible for other forms of lending. This is incredibly helpful if lenders are looking at your debt-to-income ratio and see a hefty PPP loan in the mix.
Working capital is freed up. You can spend your cash however you like. While many businesses use it to cover payroll or rent, you have the power to apply your factoring funds wherever they'll do the most good for your business.
Your back-office processes are streamlined. Your factoring company will handle the collections process for you, so you can apply time and resources to business growth and maintain focus.
With invoice factoring, you can move beyond PPP loans and build financial credibility.
PPP loans are a gap-filler that helps fill an immediate need, but factoring fuels business growth. Small businesses that leverage factoring can use it to secure volume discounts on supplies and offer customer-friendly payment terms that build relationships. That means your business grows stronger over time and your financial credibility increases.
Explore Accounts Receivables Funding with a Leading Factoring Company
In addition to invoice factoring's universal benefits, Charter Capital helps small businesses thrive with low rates, transparent pricing, no long-term contracts, same-day funding, and personalized service. To find out how factoring fits in with your business funding needs, get a complimentary quote from Charter Capital.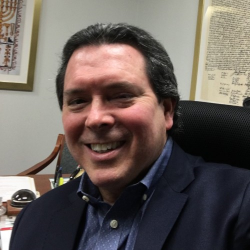 Latest posts by Joel Rosenthal
(see all)