Cash flow problems are one of the main reasons that many small businesses fail. A factoring company like Charter Capital can potentially provide you with upfront cash for every single unpaid invoice. We act as an outsourced credit department, handling the collection and processing of payments for invoices, enabling you to grow your business without the stress of having to manage your cash flow.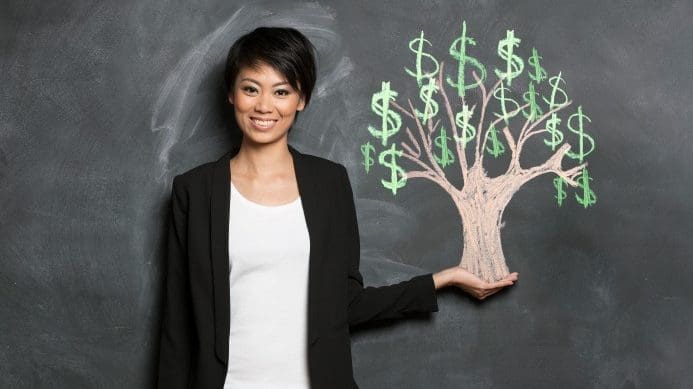 1. Getting started
If you're running a startup, you're probably fully aware of how difficult cash flow can be. Oftentimes, it seems like just when things get going, you're already out of cash. Charter Capital's invoice factoring services can help your company fill the cash flow gap as you get started.
2. Keeping your company going
Once your company is up and running, it is likely that you will still experience ongoing challenges with cash flow. Your invoices might begin to pile up, remaining unpaid for 60 to 90 days, sometimes even longer. Trying to continue your business with the lack of revenue from outstanding invoices can significantly deplete your cash flow. Working with a factoring company can immediately boost your cash so you can keep your business going. For many companies, there is a significant amount of capital tied up in accounts receivable. Using invoice factoring will free up these assets and convert them into immediate cash for your growing business.
3. Lowering warehouse management costs
Factoring enables businesses to get cash before their invoices even collect, which can be used to increase their inventory, for example. Businesses can receive a significant discount rate when buying inventory in large quantities, and these savings often outweigh the costs of invoice and accounts receivable factoring. The cash from factoring can be used to prepay your vendors or pay vendors COD, giving you the flexibility to negotiate price reductions or even invoice discounts for prompt payment. You can also use the cash to reduce the incoming costs of freight shipments by prepaying the freight company.
Factoring will improve your purchasing department's position with vendors, as prompt payment gives your company a positive payment history. A decent payment reputation enables your company to negotiate more favorable agreements with vendors, making it even more acceptable for vendors to prepare and hold goods until your company is prepared to take the shipment.
4. Keeping up with payroll
Factoring can help your business pay its payroll. A good example is a staffing company: These companies start upside-down in cash and have to pay employees weeks, often months before they are paid by clients. Factoring turns your accounts receivable and customer invoices into immediate cash. Therefore, it's easier to make sure your people are being paid what they deserve regularly. You get back valuable time when you aren't dealing with invoice processing, allowing small business owners to fully focus on their growing business, employees, and customers.
5. Capitalizing growth
Your business can benefit from capital expenditures when you work with a factoring company. The best invoice factoring companies should offer low fees and the ability to advance at least 90% of the invoice amount. Invoice factoring with Charter Capital could allow you to cover operational expenses, purchase new equipment, expand your warehouse or business, and make big marketing investments.
The factoring company accelerates the payments you would otherwise receive if you were to wait to be paid from your customers in the ordinary course, essentially providing you the cash tied up in your open invoices or accounts receivable for services you have already provided or for products you have already delivered. Working with Charter Capital frees up your time and resources, allowing you to focus 100 percent on your business's growth instead of dealing with invoices, collections, and accounts receivable.
While factoring involves higher interest than many other types of business financing, the right factoring company can be a great partner to give you quick access to cash for work you've already performed, helping you operate and grow your company. Get a free quote today from Charter Capital, and receive fast cash for your growing business! There are no obligation fees for completing our invoice factoring application or receiving a quote.
Latest posts by Keith Mabe
(see all)