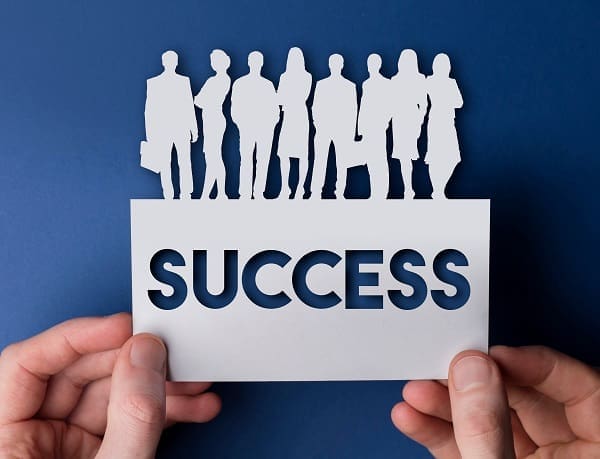 Between attracting talent, managing clients, and dealing with budgets, running a successful staffing agency isn't always easy. However, staffing firms that stand the test of time usually apply a proven formula. We'll reveal some top staffing tips below so that you can apply them to your firm's growth strategy immediately.
1. Choose a Niche
There are more than 25,000 staffing and recruiting companies operating a combined 49,000 offices across the United States, according to the American Staffing Association. Choosing a niche allows you to stand out in the market, plus makes it easier for you to match your clients with the caliber of talent they deserve.
2. Digitize Your Database and Automate Your Processes
Adoption of digital transformation strategies has grown 95 percent year-on-year per the GRID report. Staffing firms can automate, reduce errors, and scale more easily by moving from paper and manual processes to digital. A few areas to focus on are highlighted below.
Customer Relationship Management System (CRM)
Many look at customer relationship management systems (CRMs) solely as client databases. While it's true that a CRM hosts this essential data and makes it easy to review a client's history, it's only part of the picture. A robust and modern CRM tracks customer data across multiple fronts. For example, most allow you to track where a prospective client is in the buying cycle and see how they're engaging with your brand. When used properly, your CRM can make your firm's marketing far more effective and help automate a variety of sales-related tasks, saving you both time and money.
Applicant Tracking System (ATS)
Think of an applicant tracking system (ATS) as a CRM for your candidates. It hosts all the information your staffing firm has about each person and keeps it organized. With a solid ATS, your team eliminates tedious manual entry and can easily perform quick searches to find the right candidate for any given position.
Social Collaboration Tools
It's incredibly rare for one person to manage the entire recruitment process. For example, your staffing firm may have one person creating job descriptions, with another proofing and posting them. Someone else may filter resumes, while another may do the initial reach-out and schedule an interview. A good social collaboration tool will provide the framework for consistent workflows and make it easy for the team to connect.
If you leverage a full-featured CRM with workflows and task management, you may only need a tool for real-time communication. However, many teams leverage project management tools like Wrike, Asana, and Basecamp to keep projects orderly and ensure all related notes and documentation can be easily accessed.
It's a good idea to invest in social media tools too. Given that nearly nine in ten recruiters leverages LinkedIn, with huge swaths on Facebook and Twitter per Jobvite research, streamlining your posting process can save immense amounts of time. You'll also want to use this tool for client and prospective client posts.
3. Ensure Your Agency is Optimized for Mobile
Roughly half of all candidates apply for jobs via their phones, according to GRID polls. Nearly two-thirds of organic search engine visits are from mobile devices per Statista too. That means whether you're working with candidates or clients, all aspects of your staffing firm must be mobile-friendly.
4. Prioritize Client Feedback
Henry Ford is often quoted as saying, "If I had asked people what they wanted, they would have said faster horses." The concept behind it is simple. People don't always recognize there's a better or more innovative way of doing things. A true thought leader not only will but will deliver on the need rather than the expectation. Ford actually never said that, according to researchers at Harvard Business Review and Quote Investigator, but there's wisdom to the phrase.
Ask for feedback and listen to it carefully. Your clients know when something's amiss. However, they aren't always aware of what the underlying problem is, and they don't always know how to solve the issue at scale or in a novel way. You'll also build stronger, more trusting relationships with your clients when they know you value their feedback.
Also, keep an eye on review sites and monitor for mentions of your brand. Respond to both positive and negative comments. Again, your clients want to know you care. Responding to negative reviews will show prospective clients that your business is engaged and concerned too.
5. Empower and Engage Your Candidates
Give candidates control of the process as much as possible. It'll reduce the amount of time your staff invests and give candidates a better experience. Candidate portals, for example, can allow candidates the option to upload their own resumes, adjust things on the fly, and explore other positions that might be a fit for them. In addition, a good portal will enable candidates to withdraw an application and manage the types of communication they receive from your staffing firm. This helps build better relationships and ensures your team is always working with the most engaged candidates.
6. Diversify Your Sourcing
Diverse teams are more innovative, plus can boost profit and revenue, according to Indeed research. The problem is that if you use the same candidate pool, you will always find the same type of candidate. Experiment with different ways to source talent to ensure you have a diverse talent pool.
7. Implement an Effective Advertising Strategy
A few points related to marketing have already been touched on, including having a mobile-friendly website, leveraging social media, and being active on review sites. These are good low-cost ways to start marketing your staffing firm. Once you have these down, consider working on campaigns to encourage your happy clients and talent to refer others. Email marketing, paid ads, and other avenues can be beneficial too.
8. Make Sure You Have a Funding Source in Place, Even if You Think You Won't Need It
It doesn't take much to financially strain a burgeoning company. A sudden burst in new client growth, increased activity from existing clients, slow-paying clients, and unexpected expenses can all make it difficult to make ends meet. If you don't have a backup source of funding when an issue like this occurs, you could find yourself missing payroll and risk losing your talent or being tempted to accept a bad loan deal that will set you behind in the long run or create a debt trap. Always have a backup source of funding, such as staffing factoring, ready just in case.
Build a Successful Staffing Agency with Help from Charter Capital
Charter Capital's staffing factoring services can provide you with immediate cash for your unpaid B2B invoices, so you can cover payroll and other vital expenses as your staffing firm grows. Unlike a loan, there's no debt to pay back because your clients clear the balance when they pay their invoice. You're also in control of which invoices to factor and when to factor, which makes it an ideal funding solution for growing businesses. Learn more or get a complimentary staffing factoring rate quote from Charter Capital.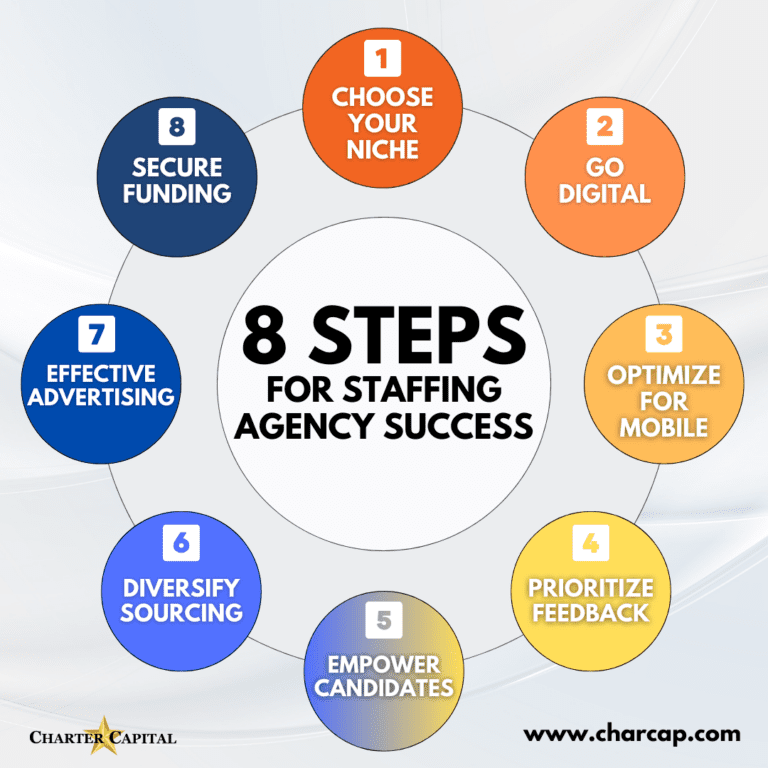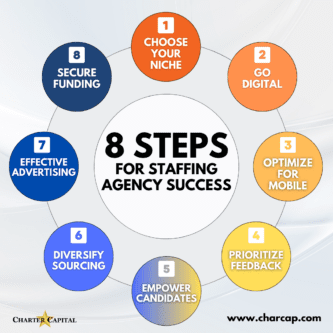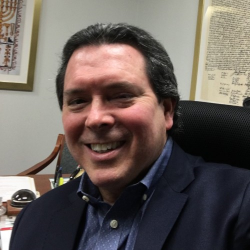 Latest posts by Joel Rosenthal
(see all)