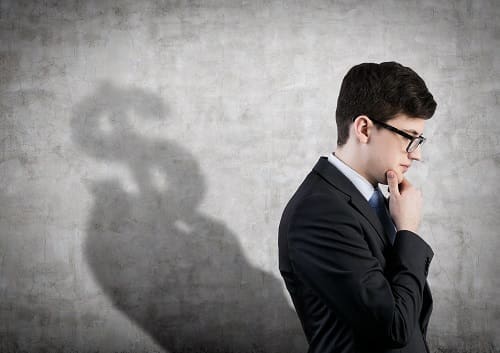 Invoice factoring is one of the most popular cash flow solutions, but all too often, small-business owners don't hear about it until they've already leveraged a less than ideal tool or they overlook factoring because they've come across some misinformation on the net. On this page, we'll cover some invoice factoring FAQ and then break down what makes it so popular.
Factoring FAQ
To fully understand the benefits of invoice factoring, it's essential to know the basics, including what invoice factoring is and what it's not.
What is Invoice Factoring?
Invoice factoring involves selling your accounts receivables (unpaid B2B invoices) to a third party at a discount. Known as a factoring company or factor, the third party pays you immediately for the invoices and then collects payment from your customers.
Is Invoice Factoring a Business Loan ?
Invoice factoring is not a loan. You're not borrowing money and there's nothing to pay back. It's your customer's job to pay their invoice.
What is a Factoring Account?
Your factoring account is what allows you to do business with a factoring company. You'll set it up at the onset of your agreement and will then be able to factor invoices according to the agreed upon terms.
What Are the Pros of Invoice Factoring?
There are lots of pros to invoice factoring, especially when you compare it to other small business cash flow solutions. We'll break the benefits down below.
1. You Get Immediate Cash Flow
It's difficult for small businesses to wait for payment. Invoice factoring works by giving you a quick cash injection by tapping into your unpaid invoices as needed.
2. It Can Help Boost Ongoing Cash Flow
You're in control of when you factor. So, while many small businesses use it occasionally to meet a cash flow shortfall, others factor more often to keep their cash flow steadier.
3. You Have a Better Chance of Getting Approved
Financial institutions such as banks that provide traditional loans often deny small businesses because they don't have good credit ratings or haven't been in business long. Factoring isn't a loan, so your approval isn't contingent on these things. The company you work with will be more concerned with the creditworthiness of your customers—the ones they're collecting payment from. That in mind, it's much easier to get approved.
4. You Can Have Professionals Managing Your Accounts Receivable
Chances are, managing your invoices isn't what you do best. It's just something you do as a part of running a small business. As accounts receivable pros, the company you work with will have more experience managing receivables and tools that make paying invoices easier for your customers, so the process will likely be much smoother and payments will come in quicker.
5. You'll Have Extra Support
Invoice factoring is not just a financial solution. You're essentially outsourcing your receivables to an expert. That frees you from the tedious task of chasing money and can improve your customer relationships.
6. Invoice Factoring is a Flexible Cash Flow Solution
As mentioned earlier, you're in control of which invoices get factored. You can set up your factoring account now and not leverage it for months or start using it right away and you don't have to agree to a long-term contract. This makes it more ideal for small businesses that experience seasonal lulls and those with occasional needs.
7. You Can Grow Your Business with Invoice Factoring
Once the cash goes into your pocket, you can spend it any way you wish. Many businesses put the funds toward immediate needs, such as payroll, overhead expenses, or purchasing supplies. However, factoring can also be used for growth-related needs, such as marketing, opening a new location, purchasing new equipment, taking on more work, or offering more relaxed payment terms to win a new customer or bid.
8. You Avoid Taking on Additional Debt
Not all debt is bad, but businesses that get involved with things like merchant cash advances and lines of credit often find themselves in a debt spiral they can't get out of. This isn't a problem with invoice factoring since it's a no-debt solution.
9. You Can Manage Cash Flow to Maintain Positive Working Capital
Simply put, you need positive working capital to ensure you can pay all your own bills. Unfortunately, slow-paying customers can throw a wrench in that, causing small businesses to run out of money despite working hard and efficiently. With cash flow steadied through invoice factoring, it's easier to ensure you have cash on hand to cover all your operating costs.
10. Invoice Factoring Protects Your Finances from Delinquent Clients
Slow-paying customers are damaging to your business, whether that's through obvious issues, such as running out of cash, or through opportunity cost. Invoice factoring can serve as a layer of protection from these common concerns.
11. Working Capital Financing is a Few Clicks Away
When you work with an experienced factoring company, it's easy to get set up and you can get funded right away. At Charter Capital, we're even able to provide our clients with same-day funding.
Request a Quote for Your Small Business
To see how easy and affordable invoice factoring is, connect with a factoring company. Start by requesting a quote from Charter Capital.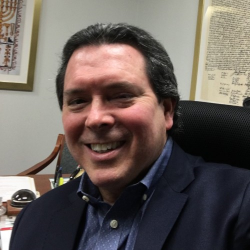 Latest posts by Joel Rosenthal
(see all)