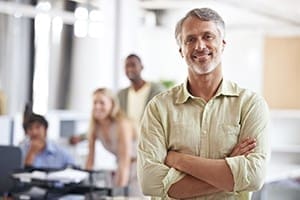 DIY Publicity Campaigns : Sales and marketing aren't the only ways to grow your business. There is another component that you can use to influence and attract potential customers: public relations. And one critical component of public relations is the media publicity campaign. The good news is, while there are dozens of public relations firms to choose from, you can conduct a publicity campaign on your own without hiring an agency and you can still get free advertising via the news media that will positively impact the way your customers and the public perceive you and your business.
Most businesses think what they sell is great, and usually it is. But to gain the attention of the media, you need to have something that sets you apart from everyone else. Now you'll have to put on your thinking cap. But it doesn't require loads of brain power to figure out what makes you interesting or different if you just answer these questions:
Have you launched or are about to launch a new product or service? (The media loves anything new and different).
Does this product or service offer any breakthrough(s) previously unseen in your industry?
Does this product or service offer significant savings in either time or money?
Does this product or service tie into any current trends or issues? (Being able to tie into something already newsworthy greatly increases your chances of getting attention).
Or, if you are a planning an event, you might also ask yourself:
Will something of importance be announced at the event that the public may want to know about or benefit from?
Will this event feature noteworthy speakers with unique knowledge of your industry or of the area?
When you've answered the above and find that you do have something worthy of coverage, what can you now come up with to convince the media to give you that coverage?
You need to develop what's called a "pitch." A pitch is similar to how you sell your product or service to a customer, only now you're trying to convince someone in the media to give you a few moments of their time to consider covering what you have to talk about.
Here are some samples of what would make a good pitch and would draw the interest of a member of the media:
A new product or service you've created involves or utilizes a new and heretofore unseen new manufacturing process.
A new product or service you are introducing offers a significant and quantifiable saving of time and/or money over previous and competing products and services.
Your product or service addresses or has a direct impact on a significant local, regional or national trend in your field.
Even better, your product or service will have a positive impact on a significant local, regional or national problem.
One of your customers has had tremendous success using your product or service to complete a project. (Be sure to get your customer's permission to be included in this pitch!)
An event you are planning will have a unique, different or amusing angle that readers and viewers will find either informative, amazing or amusing.
An event you are planning will feature a prominent, nationally renowned speaker who has won many awards and is well regarded as an expert.
Communicating your ideas to the media
Keep in mind; before you begin your pitch, that time is the most critical element to the media. In order to get them to think about covering you, you need to give them plenty of advance notice – usually two weeks.
Now, how do you go about finding the media and more importantly how do you convince them to come cover you and thus give you publicity? Here are a few easy tips:
Visit the media's website. Be it a TV station, a radio station, a newspaper or a magazine, all have a contact section that lists their editorial (the people who do the reporting) staff, and quite often, their particular assignments (sometimes called beats) and contact information. Pick the one that most closely matches the area you are in.
In print publications, there is usually what is called a "masthead" that lists the editorial staff and contact information. On TV broadcasts, these people are listed in the credits at the end of the show.
Finally, there are lists of media contacts you can purchase. However, be aware these lists take time to prepare and update, plus there is frequent turnover in the media, so these lists may be out of date as soon as they are published.
When you do make contact with the media, keep your pitch short and to the point. Media are focused on "who, what, where, when, why and how." And you should be as well. Be sure to tell them who you are, what your contact information is, when and where your event is taking place (or if not an event, the story idea you have), why it is important to their audience and how the audience will benefit. If you speak to the person, be ready for additional questions and be ready to send any materials you have to them to bolster your case. If you leave an email or voice mail, be ready to respond quickly.
When conducted properly, a good public relations campaign can enhance the public's knowledge about you, your company and its products and services. And more importantly, it can lead them to have a positive view of them (because the information about you was reported by a neutral third-party and not via a paid advertisement) and leave them with the desire to learn more about you and what you have to offer.
Latest posts by Keith Mabe
(see all)