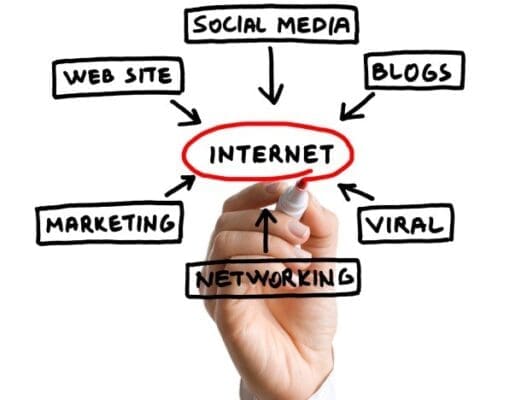 In any market, good or bad, small business owners must continually think about how they can continue to grow and attract new customers. Here are five small business marketing tips that can help you thrive.
1. Mobile enable your online marketing
With more than a billion people (and growing fast) using mobile devices to access different platforms like Twitter, LinkedIn, Instagram, Facebook and other social media profile on the Web, it's more important than ever to make your online marketing mobile-friendly. Ever-increasing numbers of shoppers are using their smartphones while in a store to help with product research and selection. When it comes to email, the number of emails opened on mobile devices has more than doubled in the last year. Everything is going mobile, your marketing strategy should too.
2. Embrace email marketing
We're not talking about spam. A well-planned email strategy is vital to any successful marketing campaign. When it comes to building relationships with your prospects and customers, email marketing is the way to go. Statistically speaking, recipients of email marketing campaigns tend to purchase 28 percent more often. Build an email list as part of your marketing plan and tactics.
3. Warm-up to social media
For essentially the same reasons for "going mobile" in our first tip, your marketing campaign should involve social media. While using a mobile device, people are up to three times as likely to react or respond to social media posts. So be sure your website has the ability to allow customers or visitors to share or "like" your products, blog posts, web pages or email campaigns by including social sharing links.
4. Search Engine Optimization (SEO)
In 2013, Google's Penguin, Panda and Hummingbird updates created major problems for millions of websites and forced many webmasters to reevaluate their SEO strategy. However, many effective strategies have emerged. One great thing you can do is to create unique and valuable content on a regular basis. You should also focus on good link building, meaning inbound links from relevant sites with authority and also linking out to relevant sites with authority.
5. Regularly add content
Apart from adding pages to your website, you should also add content marketing to social media sites. However, many small business owners find it the most time-consuming of all the social media-related tasks to locate and post content to share on social media. One way to address this is to retool or repurpose the content you already have. Break up your content into smaller chunks to create microcontent. You can literally take an article on your blog and break it up into multiple Tweets or Facebook posts. Starting a blog is one great way to make content a regular part of your social media marketing efforts. Identify your target audience and potential customers and create a strong online presence. Improve your digital marketing engagement by offering coupons, discounts, and contests. These activities will improve brand awareness and visibility.
Incorporating these 5 Small Business Marketing Tips will improve your social media presence and provide long-term clients.
Latest posts by Keith Mabe
(see all)