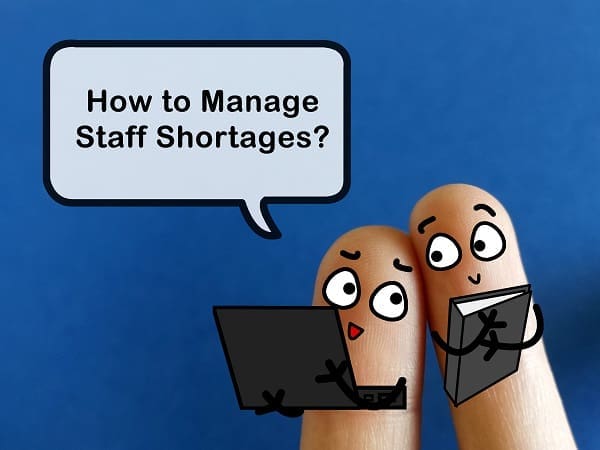 Struggling with labor shortages and rising labor costs in the U.S.? Hiring and retaining employees is the greatest challenge for small businesses today, according to a recent Goldman Sachs report. Nine in ten businesses that are hiring say finding qualified candidates is a challenge. Meanwhile, wages and salaries are up more than five percent year-on-year, per Reuters. Spurred by the tight labor market, it's the largest cost of labor hike seen in 20 years.
Why is There a Labor Shortage in the United States?
While some might argue that there was never a labor shortage, sharp declines in nonfarm payrolls during and after COVID, as reported by the Bureau of Labor Statistics, show otherwise. Some of this can be attributed to people taking early retirement. Around 1.7 million people left the workforce earlier than expected, according to McKinsey. Their research also shows immigration slowed during the pandemic, further impacting the labor supply.
However, the greatest pains were felt, not by people leaving work entirely, but by leaving their roles or industries in search of better conditions and benefits. Today, BLS data show workforce recovery and even more people in the workforce now than pre-COVID, yet net losses linger in certain sectors.
What Industries Have Been Affected the Most?
Professional and business services and finance have had the largest labor force shortage per U.S. Chamber of Commerce analysis. The Leisure and hospitality industries, durable goods manufacturing industry, and wholesale-retail trade, in that order, round out the top five. Unfortunately, many have not yet recovered.
Other industries have been disproportionately impacted by the Great Resignation, forcing employers to redouble their recruitment efforts. The Healthcare industry, for example, saw a 3.6 percent year-on-year uptick per HBR. Resignations in tech increased by 4.5 percent too. Their research shows that resignation rates tend to be higher among employees in fields with extreme demand increases due to the pandemic.
5 Tips to Reduce Labor Costs
Businesses may be tempted to reduce employee salaries, but in this market, it's important to lower your costs, not your wages. Cutting wages will only cost you employees, increasing your costs for labor even more. Let's take a quick look at some cost-cutting alternatives.
1. Optimize Employee Scheduling to Reduce Overtime
Overtime is expensive and often unnecessary. If you're currently paying employees overtime, investigate why it's happening. Sometimes employees take it upon themselves to put in extra hours or simply do so out of habit. Other times, work needs scale, but employers don't adjust schedules or bring in additional help to eliminate the need for extra hours.
Establish company policies related to overtime and educate your team about when it's appropriate to log additional hours. For example, some companies require a manager's approval before overtime can be worked, while others structure employee schedules in a way that prevents the potential for overtime.
Explore options like freelance and outsourcing or seasonal employees if the workload occasionally demands extra hours. These solutions tend to be more affordable, plus they go a long way toward ensuring your tenured employees don't get burned out by excessive hours.
2. Automate Repetitive, Manual Tasks
Automation allows your team to do more with less and boosts productivity. Dig into your current technology to see if there are additional capabilities you're not leveraging. For example, maybe your CRM can automate client emails or handle some task management to boost cost savings. Perhaps your billing software can automatically generate digital statements, allow clients to pay their bills through a customer portal, and automatically log payments. Explore alternatives if your current software and technology aren't relieving your team of repetitive manual tasks.
3. Reduce Staff Turnover
Businesses spend an average of one-half to two times an employee's salary to replace them, according to Gallup. Their research shows that a typical 100-person organization with an average salary of $50,000 spends $660,000 to $2.6 million per year in turnover and replacement costs.
4. Reskill and Upskill Your Workforce
Educating your employees is one of the best ways to boost productivity. Consider creating a formal training program if your company doesn't already have one, or design a program that enables employees to seek outside training that can help them perform better at work or take on new tasks.
5. Explore More Ways to Boost the Productivity of Your Workforce
You may have hidden productivity leaks throughout your company. Consider how tasks are handled, how your team manages projects, and how people communicate. Ask employees for ideas that can help your company level up. Because they're the ones handling tasks day in and day out, they're likely to see ways to boost productivity or at least point you in the direction of an issue, even if they don't know the solution.
It's also worth noting that employee morale and engagement also have a significant impact on productivity. Send out anonymous surveys to get honest feedback on how people feel about the company and workplace environment. If they're not excited and passionate about their work, it's time to make changes.
10 Ways to Combat the Labor Shortage
With labor scarcity impacting so many and seemingly no end in sight, finding new ways to recruit and manage businesses with fewer employees is essential. We'll dig into ten strategies that can help with this below.
1. Get Creative with Recruitment/ Diversify Your Recruitment Pool
Businesses that make diversity and inclusion a priority grow faster and outpace their peers financially, according to McKinsey research. They're more innovative, and their teams are happier too. However, businesses don't create diverse teams by chance. You must have a plan to build diversity into your hiring process, which involves sourcing from different talent pools and offering potential candidates some room to grow into their new roles.
2. Offer Career Growth Opportunities
You may feel that if employees perform well, positions will naturally open for them as the company and their skill sets grow. While this may be true to some degree, your team needs a clear path and specific actions they can take to climb the ladder. Spend time creating a plan for your current team. Consider creating an internal mentorship program in addition to your training and promotion scheme. This will make higher roles more visible to the team, foster inclusion, and provide mentors with opportunities to expand their leadership skills.
3. Reduce Staff Turnover
Hiring new employees is expensive and drains precious resources like time. Do whatever you can to hold onto your current team, and you'll have fewer concerns about finding replacements.
4. Make the Job Application Process Easy
You'll get a wider candidate pool if you make the application process as easy as possible for people.
Lower barriers to entry by creating a list of preferred skills rather than must-haves.
Create a clear job description that includes duties and pay, so potential candidates don't have to dig for it.
List your job in many locations, so it's easy to find and attracts a diverse pool.
Optimize the listing for each site to ensure candidates don't have to jump through unnecessary hoops or enter duplicate information.
Outline the hiring process to give candidates a clear picture of what to expect along the way.
5. Offer Flexible Scheduling
Eight in ten employers now offer flexible scheduling, according to a World at Work survey. While the concept was once touted as a boon for working parents, modern employers understand that employees from all backgrounds benefit from work/life balance. Unfortunately, if your business isn't up on this trend, it's likely losing candidates to employers that are.
6. Consider a Hybrid Work Environment
Following the coronavirus pandemic, many members of the working class began prioritizing a work-life balance similar to the one they experienced when the world was forced to work remotely. According to a 2022 survey, 44% of U.S employees prefer the hybrid working model, and 55% would prefer to work from home for at least three days out of the week.
Considering a hybrid working environment during a labor shortage is one of the best ways to attract new hires, improve employee retention, increase job satisfaction, and cut costs in your business.
More than half of all employers support hybrid work, according to a recent Remote Work & Compensation Pulse Survey. The survey also revealed that nearly two-thirds of high-growth companies leverage a hybrid work model. Although it's not appropriate for every role or company, you'll attract more candidates and may cut costs by allowing employees to work remotely at least some of the time.
7. Look into Better Employee Salaries and Perks
Many businesses worry about the increased cost of boosting salaries, but that's only part of the picture. As demonstrated earlier, it's far less expensive to keep an employee in place, even at a higher salary, than it is to hire someone new every year or two. Keep your employees happy with competitive salaries. If you're not in a position to offer higher salaries immediately, consider adding in some merit-based bonus system that automatically increases wages with sales. Not only will this address the salary concern, but it may keep employees more motivated because their income depends on company performance.
Getting creative with employee perks can help too. For example, gym memberships and health programs are big. Time off for volunteering, unlimited PTO, and employee recognition programs are popular options too.
8. Prioritize Workplace Culture
Positive workplace culture has been shown to improve teamwork, raise morale, boost productivity and efficiency, and strengthen employee retention, according to Forbes research. Invest time outlining your company goals for overall attitudes and behaviors, then develop policies to support them.
9. Foster Engagement and Effective Communication
Traditional team-building exercises may be out due to remote work environments, but that doesn't mean employees can't collaborate or work together. Ensure your team has the basic building blocks of good communication, including instant messaging and project management tools. Invest time in virtual getting-to-know-you exercises and encourage tenured employees to connect with newer team members one-on-one. Host joint meetings whenever it makes sense to do so. For some companies, that might still be a virtual standup every morning at 8. For others, it may be a monthly or quarterly session to review goals and progress.
10. Invest in Training
One of the biggest things you can do to show an employee that you appreciate them and see value in them is to invest in additional training. At a basic level, that includes cross-training, so team members can cover duties for others as needed. It's also important to include ongoing training that can help keep their skills sharp, as well as upskilling and leadership training that will empower them to advance within the company. Offering training that allows your employees to learn new skills and grow their current skillset not only improves retention but also makes your company more attractive to qualified workers, helping you tackle the problem of hiring new workers.
Invoice factoring allows you to instantly turn your unpaid B2B invoices into cash – no more waiting 30, 60, 90, or more days for your clients to pay. Factoring can help ensure you have cash on hand for payroll, recruitment, and other vital expenses. When you partner with a company like Charter Capital, you also free your business from many collections-related processes. If your business struggles with increased labor costs and shortages, find out if factoring is right for you. Request a complimentary Charter Capital rate quote.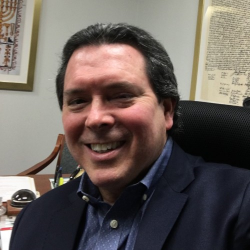 Latest posts by Joel Rosenthal
(see all)