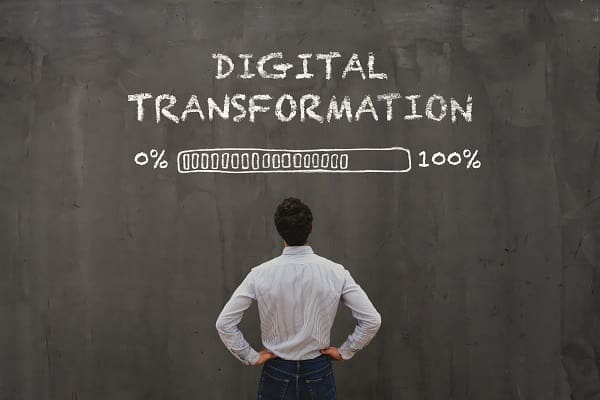 Most businesses born in the digital age are equipped with the tools required to operate seamlessly in a connected world by default. Those who have been around for any length of time, however, must be moving toward digital transformation to remain competitive and grow. We'll cover what this means, along with some of the benefits and challenges, so your business can reap the benefits while avoiding the most common pitfalls.
What is the Digital Transformation?
Digital transformation is the process of leveraging digital technologies across your business processes and customer experiences to meet new market requirements and changing business needs. Moving away from post-it notes for to-do lists to a proper project management tool is one example. Switching from spreadsheets to a CRM for customer and order management is another.
9 Benefits of Digital Transformation for Small Businesses
The benefits of digital transformation are innumerable for businesses. We'll go over a few of the biggest below.
1. Enhanced Data Collection
The average person spends nearly seven hours on screens each day per Comparitech. This gives businesses an incredible amount of data that can be leveraged to understand the needs of consumers better, improve offerings, and streamline funnels.
2. Data-driven Customer Insights Allow a More Customer-Centric Business Strategy
We often think of data in terms of marketing initiatives. For example, 67 percent of brands use their data to craft messages that resonate with their audience segments, according to Forbes research. However, this is only part of the picture. Imagine having data at every customer touchpoint. You can tailor the whole customer experience, not just the words you're using in marketing.
3. Stronger Resource Management
The average enterprise-level company has 900 applications per MuleSoft research. When digital transformation becomes a priority, they're able to cut back by 29 percent. That, in and of itself, frees resources to be used in more meaningful ways, but it's only one example. You'll see all sorts of savings sprinkled throughout this benefits section and ways resources can be reallocated for the betterment of companies.
4. Customer Experience Improves
A basketball team recently took up the digital transformation challenge by creating a new app for its fans, per EY reports. With the app, the team could track ticket sales and attendance as well as food and beverage sales. Naturally, this put them in a better position to price tickets and adjust pricing on-demand to find a perfect balance between revenue and filling to capacity. They also used the app's insights to gauge friction points within their arena. For example, their data and AI now make it easier for fans to find the shortest lines for bathrooms, concessions, and parking.
5. Collaboration Improves and a Digital Culture is Fostered
Data silos, for example, create business challenges for 83 percent of businesses according to the same study. Streamlining and merging data means teams can work more collaboratively with increased visibility and deeper understanding.
6. Business Profits Increase
One of the biggest reasons companies engage in a digital transformation is to boost profit. It can certainly have a huge impact, but the degree depends on the level of maturity seen in their initiatives. For example, companies with a lower digital transformation maturity level tend to have a net profit margin that's 15 percent higher than their peers, per Deloitte research. It jumps to 43 percent with companies at a higher maturity level.
7. Agility Improves
Companies that embrace digital transformation have a wealth of data at their fingertips that makes it easier to identify new opportunities and understand where to draw resources from.
8. Employee Productivity Increases
Employee productivity jumps by 25 percent when companies go digital, according to McKinsey research. It's easy to understand how that happens when people are moving away from silos and sheets of paper to centralized data, but even this can be taken a step further.
The basketball team explored earlier, for example, added large screens for the sales team that measure daily, monthly, and quarterly goals. While a simple tweak leveraging their new data, the adjustment led to friendly competition in the sales department that grows sales even more.
9. Businesses Gain a Competitive Advantage
To be fair, only current data has value, so companies working with data that has a short shelf-life won't see a large advantage from that. However, they can develop a competitive advantage by consistently delivering solid customer experiences as well as pivoting quickly to meet the changing needs of customers and business conditions.
9 Challenges of Digital Transformation for Small Businesses
Around 70 percent of digital transformation initiatives fail according to McKinsey. Understanding why this happens is the key to avoiding these pitfalls as your business makes the transition.
1. Agility
Nearly 70 percent of business leaders say agility is one of their most important initiatives per CIO Insight but it's a bit of a double-edged sword. Moving to digital processes makes organizations more agile, yet it takes some agility to shift.
2. Understanding the Complex Software and Technology
Again, the average enterprise-level business leverages 900 applications. Ideally, companies that modernize will do away with some applications as part of the transformation process but not all do because finding options that work together rather than layering is hard. Roughly 40 percent invest in new technologies but don't integrate them into their existing systems according to Avanade research.
3. Slow Adoption of New Tools & Processes
People problems rank supreme when it comes to digital transformation challenges. For example, 46 percent of respondents to Avanade's survey said finding and training people to lead their digital transformation was their biggest challenge. Similarly, McKinsey's study found lack of employee engagement and inadequate management support to be two of the most common reasons why initiatives fail. Be sure to shore up your training and support prior to kicking off any initiatives.
4. Continuous Evolution of Customer Needs
Simply put, what customers wanted yesterday is not what they want today, nor is it what they'll necessarily want tomorrow. For example, demographics that were not digital natives have historically eschewed digital channels. During the pandemic, even some of the most resistant groups learned how to use chatbots and place orders online. Now that they can use them, their preferences have shifted and they want to be able to use them—especially if long waits for a live agent are the alternative. Keep a pulse on your customers, follow trends, and watch the data to see when you need to pivot.
5. Lack of a Comprehensive Digital Transformation Strategy
In all, 96 percent of businesses in Avanade's poll say they have a digital transformation strategy, yet 43 percent report having transformation fatigue. This suggests that, although businesses may have some kind of a plan, it's not detailed enough to streamline the transition. You'll want to map yours out thoroughly to avoid this pitfall.
6. Insufficient IT Resources, Skills, and Management
As mentioned earlier, finding talent is a serious challenge for businesses. Over 38 percent say insufficient in-house skills are holding them back per Avanade research. If you're planning to go digital, keep this in mind while hiring and select those with more digital experience and/or a strong willingness to learn.
7. Digital Security Concerns
Security incidents are rising as more data is moved online. Risks like hacking, phishing, and ransomware are understandably worrisome considering a single data breach now costs a typical company $4.24 million per IBM's annual report. Thankfully, the right solutions include their own security and can be more secure than older and non-digital methods.
8. Budget Constraints
Although savings is a major motivator for businesses to begin the digital transformation, finding the cash to invest in technology and people can be a challenge. It's important to remember that you don't need to transition all at once and, sometimes, all it takes is a small investment in the right processes to get the ball rolling.
9. Continuous Changes in Technology
Technology changes in the blink of an eye. Just over a third of businesses are struggling to modernize legacy systems and processes per Avanade research. Not only are companies wrestling with finding solutions that allow for data migration or interoperability, but they're worried about future-proofing their new solutions too. For this reason, it's helpful to choose technology partners and solutions that have been in business for some time, as they'll understand your needs better and are more likely to build systems in a way that extends their lifespan.
Streamline Your Digital Transformation with Invoice Factoring
Invoice factoring provides instant payment on your B2B invoices, so you're not stuck waiting 30 or more days for customers to pay and can invest in the tools, technology, and people necessary to streamline your digital transformation. Charter Capital also provides digital invoice processing to make invoicing and tracking a breeze. Request a rate quote to get started.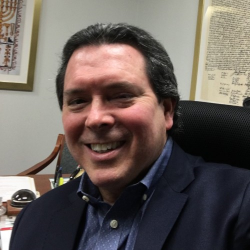 Latest posts by Joel Rosenthal
(see all)