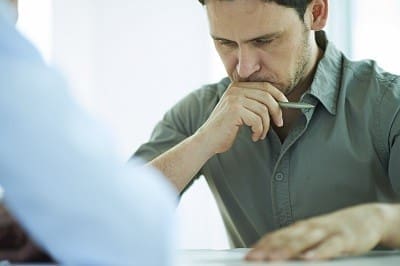 Invoice factoring is a great way to free up cash for your small business, and selecting the correct Texas factoring company is important. Often, when you are shipping out products on a regular basis, there can be a significant lag between when you ship your product and when you receive payment for it.
Invoice factoring takes out the wait time by having a factoring company pay you upfront for the unpaid invoice. The factoring company will then do the work of collecting on your open invoices for you. There are a wide variety of invoice factoring companies to choose from, so how do you decide which is the best factoring company for your needs? Let's take a look at some points to keep in mind.
What to Look for in an Invoice Factoring Company:
Quick funding – When your financing and cash flow are on the line, you want an accounts receivable factoring company that has a fast turnaround. A high-quality factoring company will provide funding within 24 hours of receiving your invoices. Fast processing will ensure that you have the capital you need to keep your freight startup business going.

Most accounts receivable financing companies in Texas charge by week and may include additional fees and the frequency in which you use factoring services.

Stability – You want a company that is financially stable. Some factoring companies do not operate with their own source of funds but rather borrow from a third party which can delay your funding. When you are depending on a factoring company for cash to keep your business moving, finding out that they do not have money available for you could mean the end of your business or missing out on a key business opportunity.
Simplicity – When factoring your invoices, the last thing you need is for it to be a complicated process. You need to be able to process them easily and efficiently. Look for a broker that has a streamlined process for submitting your invoices and receiving payment based on the invoice value. That way you can be sure that you will be able to get cash quickly when you need it the most.
Factoring fees – Look for a company that has reasonable factoring fees.

Factoring rates differ from factor to factor, so you may need to do some hunting to find a factoring company with factoring costs that suit your budget.

You should not be paying more than a few percent on each invoice. The factoring fee will generally be based on factors such as volume, the turnaround time for payment, and the total dollar amount. Also, beware of hidden fees. Many unscrupulous factoring companies may charge additional fees that they may not reveal until after the contract is signed. Look for a factor that has an all-inclusive fee structure (no hidden costs).
Reviews – Word of mouth is a powerful marketing tool. Looking at invoice factoring company reviews online, or asking the opinions of people who have used a specific company's services before, can help you determine if you will get the benefits and service you are looking for.
Other Factors to Consider When Choosing a Factoring Company
Recourse vs. Non-Recourse factoring – Recourse and non-recourse are the two types of factoring. Many customers prefer recourse factoring. This option allows customers to buy back any invoices that are not collected by the factoring company. Non-recourse factoring is where the factoring company takes some or all of the risk.
Factoring Agreement terms – A factoring contract that offers a high rate of interest but has poor terms is not a good deal. The right contract terms, such as advance rates, repayment plans, cancellation fees, type of factoring, and contract length, can make a financial decision a great one.
One of the most important decisions you will make for your business is choosing an excellent invoice factoring company with proven testimonials. When you choose the best factoring company, you will be able to make better decisions for your business and not miss out on key business opportunities because of a lack of working capital. If your business is struggling to keep up and has a lot of outstanding invoices, you need to consider taking advantage of the capital available to you in your invoices and select the correct Texas factoring company.
Contact us today or call us, toll-free, at 1-877-960-1818
Latest posts by Keith Mabe
(see all)