Small Business Success: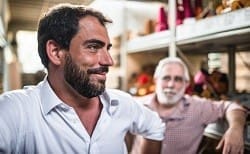 It's hard enough to grow a small business, even in a successful economy. However, with small business invoice factoring, payments for your unpaid customer invoices can help solve urgent cash flow issues.
If you are a high-risk business—or a company that works in industries with generally low profit margins—generating positive business cash flow and increasing your revenue can be very stressful, especially when you are trying to grow your business. Even companies in a low-risk environment need revenue at all times. After providing a service or selling a product, companies will generate business accounts receivable for each of their customers, and send some type of invoice to the client.
Unfortunately, many businesses will not receive payments for their goods and services right away. It is highly common for payments to arrive weeks—even months—after the customer has been billed. This can be incredibly stressful for any business, as funding is essential to success.
This is where factoring can come in.
Factoring is basically the sale of accounts receivable to a third-party factoring company. The company buys the invoice for a large percentage of the balance due, which immediately provides the needed funds to support the business. Once the invoice has been paid in full, the factoring company pays the remainder of the balance to the business, minus a small processing fee, known as a factoring fee.
An example of factoring in action is freight bill factoring. This is the process of selling the accounts receivable owned by a commercial freight company to a freight bill factoring company. This is beneficial, as it can help trucking companies avoid debt and liability. It is also much more beneficial than choosing to finance a short-term loan, asset-based lending, opening a line of credit, or investing in venture capital. Increasing a business's debt can only hurt a growing business; with freight companies in particular, the cost of operation is constant.
It can be crippling to wait for a payment or, even worse, face the reality of paying back a loan with high interest rates. For a small business, invoice factoring is a cash advance option that provides almost immediate cash flow, has a higher approval rate, and saves you time because the factoring company collects payments from your customers instead of you needing to follow up on unpaid invoices.
Utilizing a factoring company is a practical move for businesses of all types. However, small businesses need the assistance of invoice factoring companies the most. Small businesses are least likely to have funds in reserve and are at the highest risk of bankruptcy or being forced into taking out small business loans. In 2015, less than 15% of small business loans were approved, which indicates that taking out a small business loan may not be a viable option in the first place. Hiring a factoring company can only help a small company stay afloat during their critical periods of growth.
If you are looking for quick cash flow for your business but need an alternative to a small business loan, contact Charter Capital today to find out more about how our small business invoice factoring services can help you.
Latest posts by Keith Mabe
(see all)