United Tank Services hasn't always been the bustling company it is today. In its early days, the field services company had just five employees and a handful of clients, former owner Mike Zilai recalls. He launched the business from scratch because he craved the kind of autonomy that only entrepreneurship could provide. However, he quickly found himself in the ultimate growth stalemate: he needed cash to expand and accept more work, but he needed to be able to accept more work to get the cash he needed to expand.
90-Day Client Payment Terms Slowed Growth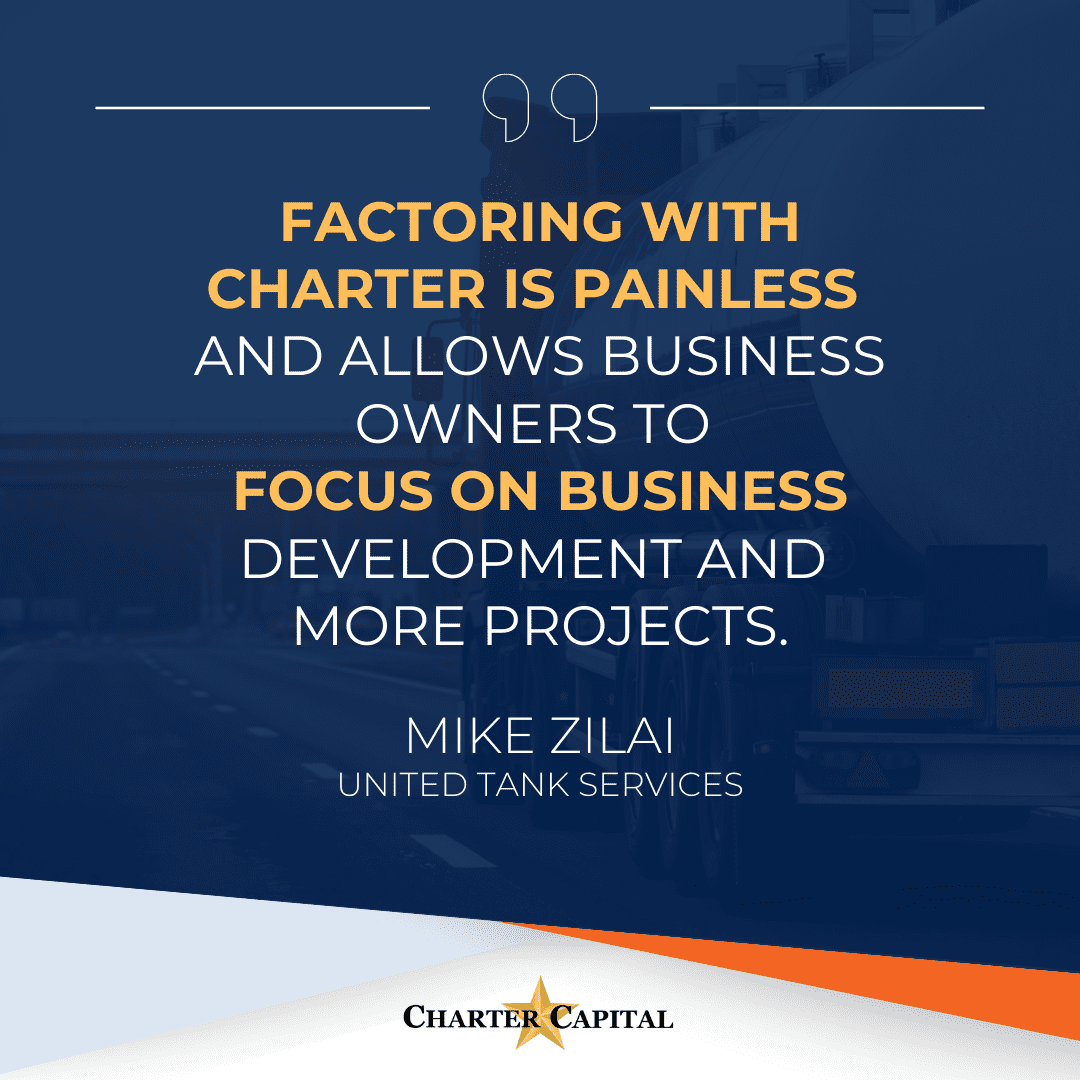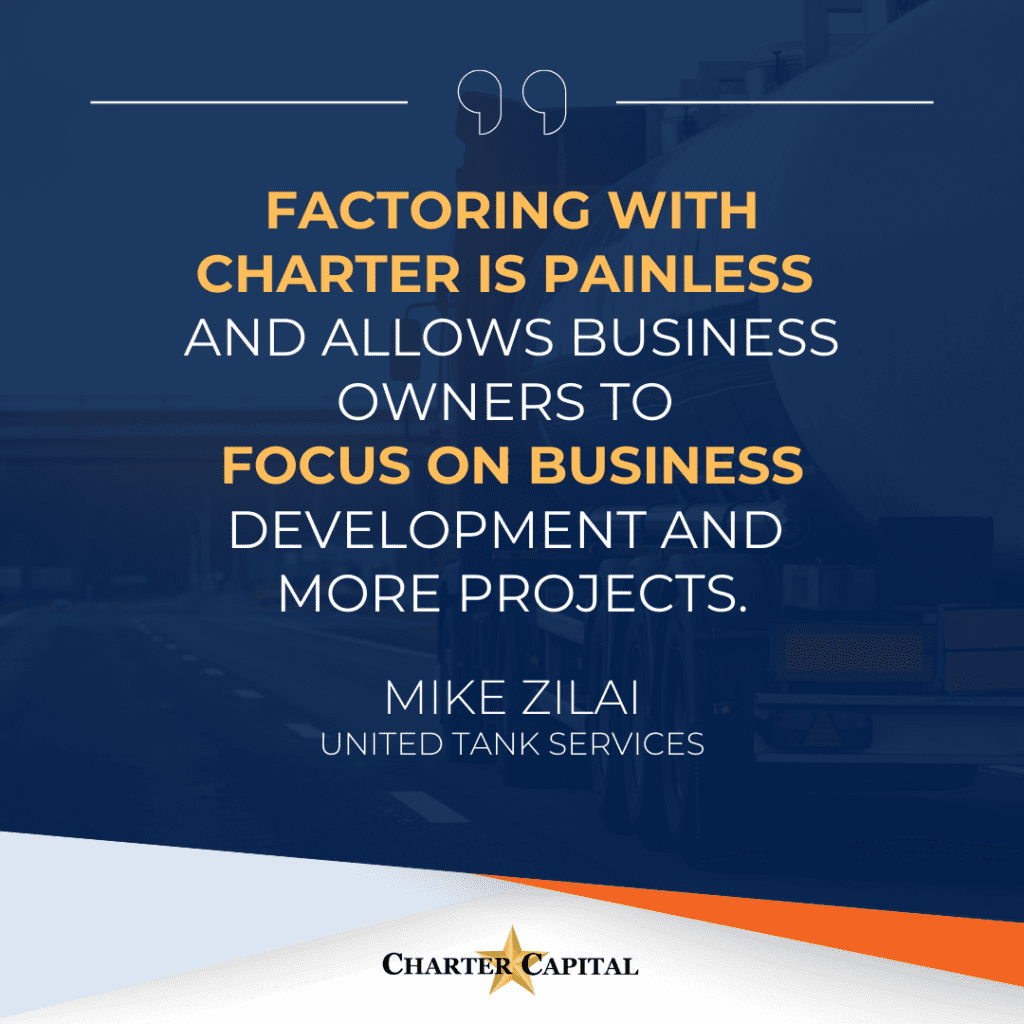 While there was plenty of demand from refineries, chemical plants, and storage facilities with large crude oil and other product tanks, Zilai's trucks and team could only handle a certain amount of work. He knew United Tank Services had great potential, but in his industry, clients are normally given 90 days to pay. The extended invoicing terms meant that even basic things, like covering payroll and paying vendors were difficult. Without some form of funding, expansion was out of reach as well.
Invoice Factoring from Charter Capital Paved the Way for Expansion
Zilai began researching funding options and discovered invoice factoring was a good fit. By addressing slow-paying clients, which were the root of his cash flow issues, United Tank Services could manage its payables with greater ease and grow, all without taking on debt. He began exploring his options with two factoring companies but couldn't shake the feeling that something was missing. When he found Charter Capital, he understood what that was. "It felt more like a partner than a service," he recalls.
United Tank Services began accelerating its B2B invoices with Charter Capital's factoring program. Zilai says the process was easy. His only concern going into the relationship was how his clients would feel about sending payments to a third party, but he added a short note to his work orders and his clients accepted the arrangement without issue. After all, this meant United Tank Services could continue extending longer payment terms and scale with them.
With invoice factoring from Charter Capital addressing cash flow issues for United Tank Services, the company quickly quadrupled its employee count, doubled its contracts, and added five more trucks. "Factoring with Charter is painless and allows business owners to focus on business development and more projects," Zilai says.
The growth of United Tank Services was so spectacular, Zilai decided he was ready for new challenges. With stable growth and steady cash flow, his company was tempting to potential buyers too. The sale of United Tank Services went smoothly and allowed Zilai to move on to his next venture where, of course, he factored with Charter Capital.
Expand Your Business with Help from Charter Capital
As a leading invoice factoring company specializing in funding solutions for oil and gas services, transportation, and more, Charter Capital can provide funding to accelerate your cash flow too. If slow-paying clients are stalling your business growth, request a complimentary factoring quote from Charter Capital.