One of the best ways to learn about the benefits of invoice factoring for oilfield service companies (and other industries) is through a case study that details invoice factoring services in action. Invoice Factoring is one of the most powerful financial tools available for small businesses. It can solve cash flow problems caused by late-paying customers and is easily accessible to all businesses, whether they are fully established or just starting out. This is especially true for companies that are experiencing rapid growth and expansion.
Small business owners can now better compete with larger businesses, soliciting new business from creditworthy customers. Factoring is usually accessible even for the newest start-ups and small businesses because factors buy your accounts receivable (unpaid invoices) rather than lending you money. This means that the factoring company will focus its credit analysis on your creditworthy customers, not your business.
Case Study: Oilfield Tools Co.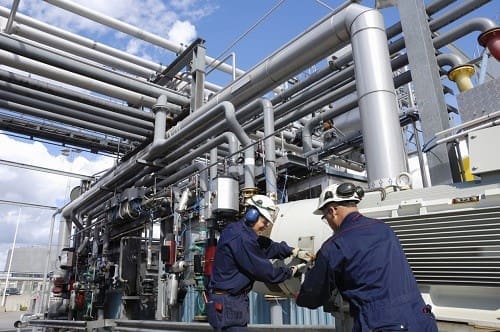 Oilfield Tools Co. is a Houston, TX-based manufacturer of oil rig parts and specialty tools. Their primary customers are oil drilling and rig servicing companies. Joe Smith, president of Oilfield Tools Co., started his company with savings and a home loan, but the company has now grown and has outpaced its capital, and Joe now needs a financing arrangement to keep up with his business growth and growing inventory.
Joe made an appointment to speak with his local community bank about a loan but was declined due to the fact that Oilfield Tools Co. had only been profitable for about 18 months, and the company's financials were simply not sound enough to meet the bank's stringent lending requirements. The lack of available capital for inventory was causing problems for Oilfield Tools Co., as Joe was required to get cash in advance for many sales simply to keep up with the inventory problem. He knew asking for up-front cash was costing him business and limiting his ability to attract new customers.
Joe's banker suggested he looked at invoice factoring and referred Joe to Charter Capital.
After contacting one of our industry specialists, Joe was pleased to find out that his cash flow issues could be easily solved with a factoring facility. The specialist explained that by setting up a factoring arrangement, Joe would receive an 85% "advance" each time he submitted invoices for the parts that were sold and delivered. The advance would provide more than enough money to increase inventory to meet demand as well as obtain some needed equipment. When his customers paid the invoices in 60 days, Joe would receive the 15% balance of the invoice minus a small fee for Charter Capital.
As a result of this factoring arrangement, Joe's access to cash grows as his company grows and has allowed Oilfield Tools Co. to expand its business to other product areas, including rebuilding and remanufacturing rig components.